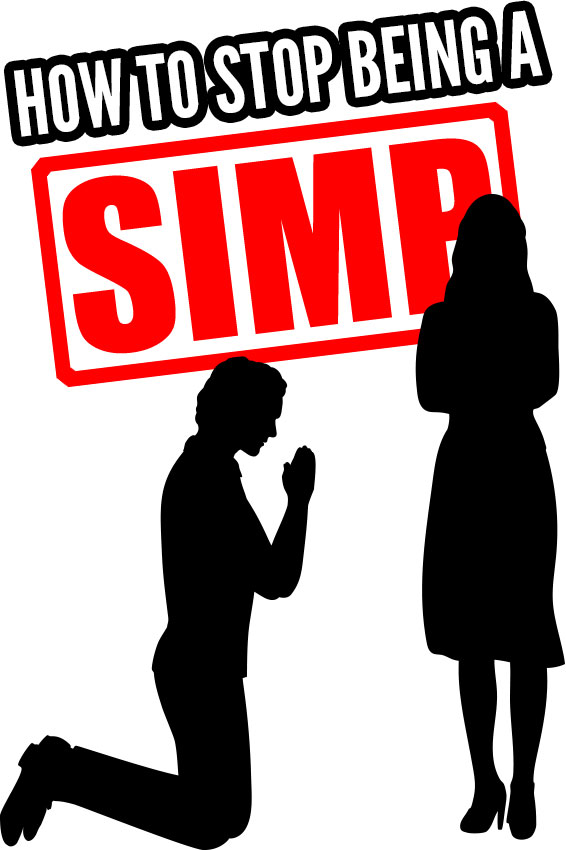 Somehow, despite the existence of this website, and the half million to million people who read it every month, there are apparently more men desperate for female approval than ever in recorded history.
There is an outright simp epidemic.
Is there anything sadder than a man who swallows his pride, pedestalizes the feminine, and launches limp-wristed attacks against his fellow man in a feeble attempt to curry favor with women?
Truly, there is no man more tragic than the simp.
First, here is the SIMP TEST. Watch this video, and pay careful attention to your emotions:
SIMPING IS KING SHIT CONFIRMED pic.twitter.com/B7kF1f6wfN

— Ching (@Hotline_Ching) March 10, 2020
Did you experience a sort of cognitive dissonance, and a kind of revulsion that says, "Though this woman is young and attractive, I find her oddly and off-puttingly moronic, and I also think she is lying?"
Congratulations, you are not a simp. The rest of this article does not apply to you.
However, you may want to read it anyway to make especially sure to inoculate yourself against the dangers of simp-dom.
On the other hand, if, when watching that video, did you not experience any cognitive dissonance, and instead experienced a swelling of pride? Did you feel something along the lines of, "This beautiful woman recognizes me for my superior quality?"
If so, I regret to inform you you are a carrier of SIMP.
But don't fear.
There is a cure.
If you follow my 10-step method, we can restore your testosterone levels to normal, train you to prefer manly domination over effeminate obeisance, and make you a man women actually respect and desire to sleep with (perhaps even chase), rather than one they manipulate then giggle about as he conducts himself in embarrassing fashion on their behalfs.