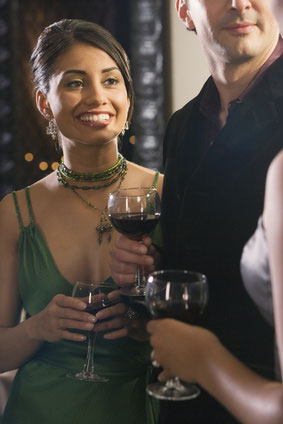 Note from Chase: This is a guest post by my friend Mark Manson over at Postmasculine. Mark's just released an inventive new book titled Escape Plan: Ditch the Rat Race and Discover the World, and to mark the occasion he's put together a "dream trip contest" the likes of which you usually only see on well-funded TV gameshows, with him flying the winner out to a chosen dream destination and Mark footing the bill for flights and lodging. Details if you're interested on the Escape Plan page.
To promote his new book and the idea of ditching the rat race and escaping wherever you want in the world, Mark's assembled this post on his travels picking up women in foreign countries just for us here at Girls Chase. Onward.
---
I have been fortunate enough the past few years to not only travel all over the world, but to do it as a young, single man. I've spent more than my fair share of time pursuing the women of foreign countries. In fact, I can say that it's become one of the most interesting and exciting ways to acquaint myself with a new culture.
When men back home hear my stories, a lot of them make the assumption that meeting and dating women in these cultures is easy. They figure I'm a young American and so women must throw themselves at me wherever I go. They think that just because I'm from a rich country and I'm white, that women throw themselves at me wherever I go.
Not the case.
The truth is that meeting women while traveling gets a bit complicated. It presents a set of extreme circumstances and there are a lot more variables to deal with.
There are language barriers, cultural barriers, racial stereotypes, logistical conundrums, and not to mention you're in a totally unfamiliar place and don't know a single person.
It's not always easy. But it can be exciting as hell.
Here's a brief breakdown of the major factors one needs to be aware of when traveling to a new country as a single man. It IS possible to have some amazing sexual experiences with foreign women, and in many cases, these experiences can be far more exciting or enjoyable than the ones you have with women back home.
But you have to know what you're doing.