On the Girls Chase forums, one of our members named Godsninja shared a sticky situation he found himself in after getting an unpleasant response from a girl he'd traded numbers with and planned to set up a date with. Here's the gist of it (full post here):
"I got her number and a few days later followed up with our date plan.


I don't believe I got a text back from her, but I did get a text from another number claiming to be her fiance. Keep in mind this was several months ago, so I don't remember how the text conversation went, but I remember I was very assertive, and after a few texts back and forth (finding out her fiance is a she), we stopped texting. I stopped texting cuz there wasn't really a point.


It wasn't anything serious, kind of awkward, but funny. It started out a little serious but I think I remember suggesting we all have a date together bahah.


...


I was sitting in my car a few hours later and got a text message from an unknown number (her supposed fiance) telling me that I'm an idiot, a stalker, and that she is "gun a go tell/call the cops", so I told her to go fuck herself because she doesn't know shit about me, and to come out to the parking lot to 'talk'. She then reminded me that she was a girl, and I told her she would probably end up kicking my ass anyway. I told her I was really sweaty, and that I'm a good kisser, but I won't tell anybody. She never replied so I sent a last text telling her not to text me anymore.


After the weekend I got an email telling me I had to attend a non-optional meeting with the Manager of Student Rights and Responsibility. I was reported for intimidation and sexual harassment."
In this case, this was a pretty unfair situation for GN – he made his approach, took a phone number to set up a date, then got into a nasty text exchange from an unknown number by some person claiming to be this girl's 'fiancé' whom he suspects was actually a female friend or acquaintance of this girl he'd approached.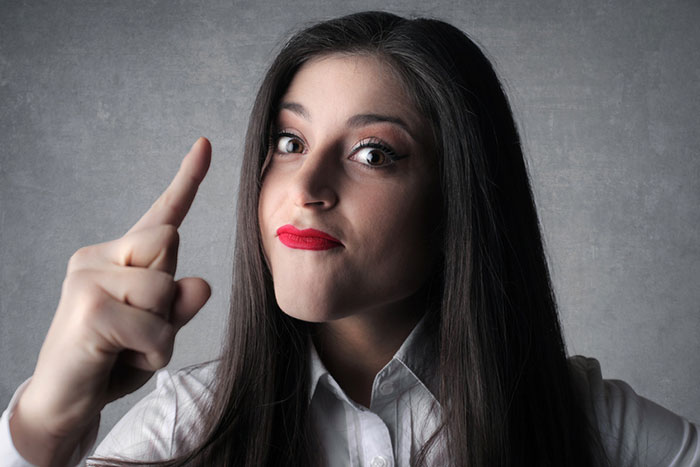 When he ran into the girl again a semester later, he greeted her, knowing she was familiar but not knowing who she was. As soon as he remembered, he laughed about it, and, not wanting to get sucked back in, bid her adieu.
A few hours later, he received a highly confrontational text message – and then took the bait and got into a texting battle. In the end, the 'fiancé' (or whoever s/he was) reported him for 'harassment' to the university, railroading his focus and studies – he got off with a warning, but the instigators of the whole thing (the other two people) saw no consequences themselves whatsoever.
Situations like this are rare – you can approach 1,000 girls a year and something like this will only happen to you once or twice, maybe.
However, how you deal with such scenarios can make all the difference between letting awful people like this have a really bad, negative impact on your life, and preventing them from having any meaningful impact at all.