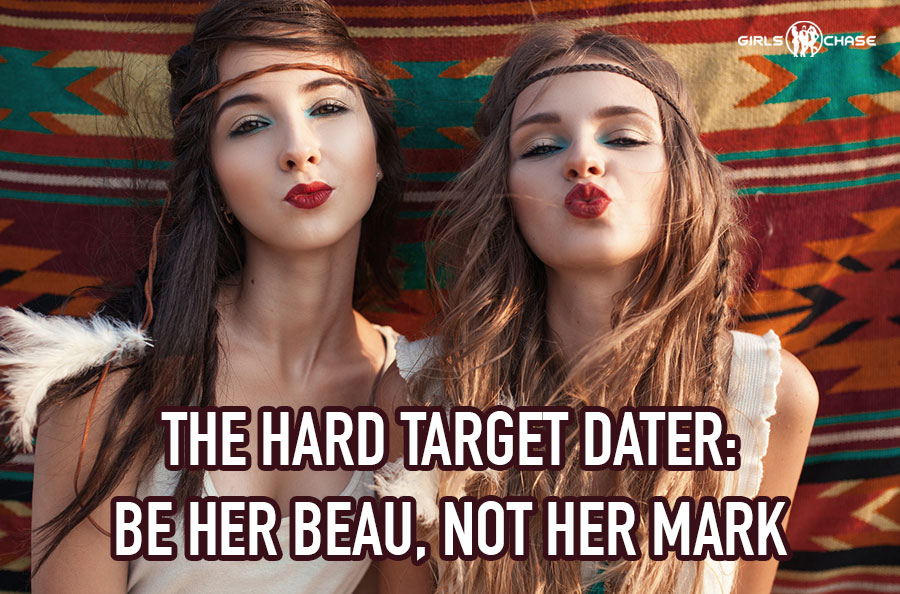 In Part I of the series, we look at the hard target dater: the man who can't be suckered by friend-seekers, flirts, diggers, or climbers.

In the excellent self-defense book Dead or Alive: The Choice is Yours, Geoff Thompson uses the term 'hard target' to describe someone who's a difficult mark for attackers. If you've read my article on how to be street smart, you know what I'm talking about (and if you liked that article, you should probably grab Geoff's book). Essentially, you can turn yourself into someone the bad people just don't want to mess with.
This article kicks off a three-part series on becoming a hard target not for assault or mugging, but in your romantic and social life. How do you not get suckered by those who seek to sucker?
In each installment of the series, I'll address a specific social arena where men get duped. The areas we'll examine are:
Dating: when you first meet a girl, get to know her, and take her out on dates (this article)

Relationships: once you're already together with a girl, in a romantic relationship with her (next article)

Social Life: non-romantic encounters in the social arena: friends, acquaintances, people with connections (third article)

We'll take a look at why people will try to bilk you, what kinds of people will do this, and why they try things with some people but not others. And finally, we'll talk about becoming a hard target these people leave alone, and can't crack if they try.