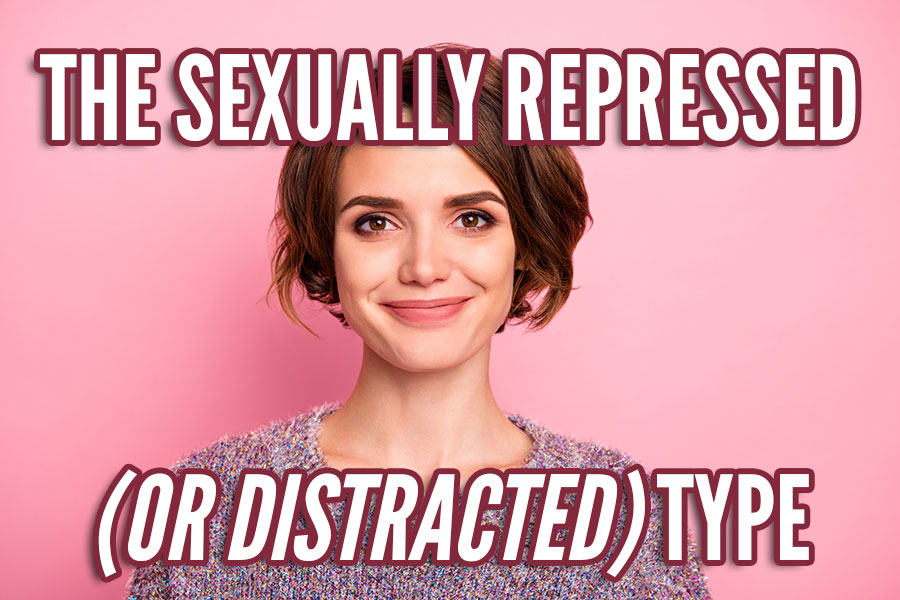 Ever meet a girl whom you never see express sexuality in any way, around you or any other guy? She might not be asexual – she might just be repressed.
Sometimes a woman's sexuality is repressed.
Or, she is so distracted by her other interests in life that boys and sex take a back seat.
When you meet her and you're with her, you won't pick up on any kind of sexual vibe from her. She doesn't talk about sex with you. If you bring it up, she changes the subject. If you joke about it, she ignores the joke. All the fun sexual stuff you do with most girls to her just bounces off. The vibe is 'interested in you but not really in a romantic way'.
Yet, if you do things right, and continue to lead her forward, you can bed her. She is not a 'friend zone' girl or someone without a sex drive.
It's confusing at first. Every guy's met girls his tactics don't work on because the girl's not interested. Such a girl deflects everything you say or do, yet 10 minutes later you see her draped all over another guy. The problem in this case is not 'her'... it is 'her plus you/your game'.
With distracted or repressed girls, this is not the case. You'll do your thing with them, not get your usual reaction, but then if you walk off they will not be draped over another guy should you see them later. If you're in a bar or another place people socialize lots, they might be in another non-sexual looking conversation, or they'll still be alone, having had some other guys come up, take their shots, fail to feel anything happening, then wander off too.
Repressed/distracted girls tend to often actually be fairly straightforward to bed... if you know how they work.
This article is about how they work.