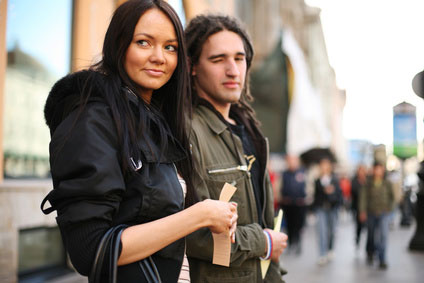 If you're keeping up on the latest in game openers, you're probably familiar with the now-canon advice to pay women a compliment when you approach them during the daytime… and, that actually works pretty well, sometimes.
I've met and hooked up with a lot of beautiful girls that way … a sincere compliment during the daytime is often unexpected, and women admire the courage it takes to pull it off.
Especially on a dead cold approach of a girl you've never met before – she will often be jealous. She might WISH she had that kind of courage, to be open enough to just meet strangers like that.
That said, there are a few serious disadvantages to this approach, which is why I've stopped doing it almost altogether.