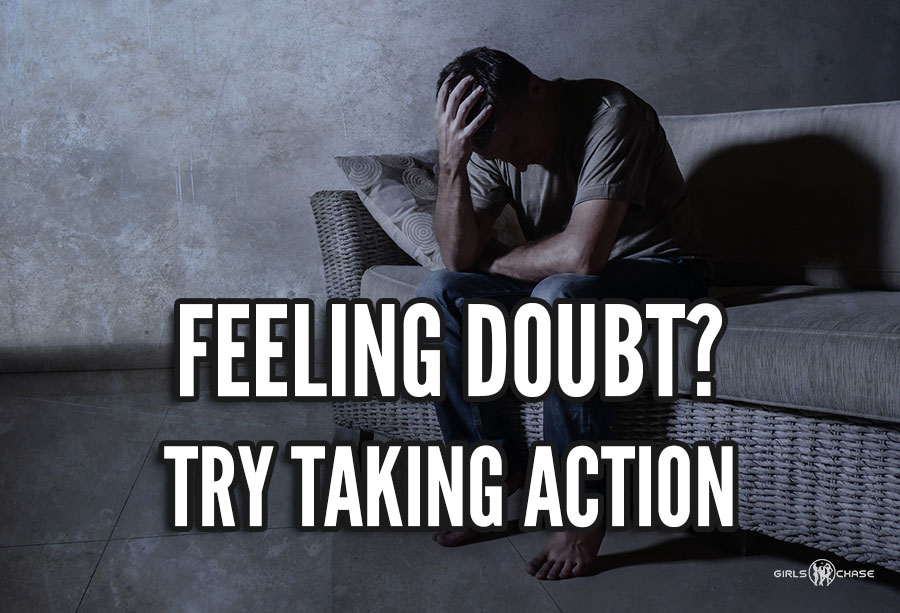 At times you will go out to meet girls and not meet any, or encounter other similar situations. And doubt takes you. How do you deal with this kind of doubt?

Several times throughout my seduction career, I've found myself in a curious place. I'd have had a little time off, where I'd focused on work or girlfriends and not approached new women. But then came the time to go chat up new girls again.
I'd go out, go somewhere social like a bar or a networking event, approach anxiety would hit, and I wouldn't talk to anyone. At the end of it, I'd head back home.
And then, I'd wrestle with doubt. Do I really want to do this? I'd ask myself. Go out and talk to strangers and try to find women to bed? Isn't it kind of embarrassing, just putting yourself out there to get shot down? Isn't it sometimes so much grinding?
And for a while the self-doubt would be strong. I'd think about all the other things I could be doing other than approach girls. I already have a beautiful girlfriend, I'd tell myself. She'd love to be shagging my brains out right now. Instead I am standing around not talking to anyone trying to get myself meeting chicks again? Or I might think I could've been at the putting on muscle or getting into work early and staying late to get ahead. Instead I just went out and failed to talk to women.
This crushing sense of am I really doing the right thing with my life? would soak through my bones.
Then, all at once, I'd realize something: "This is the gayest thought process ever. I didn't even talk to any women and got zero new information about anything. Why the heck am I suddenly trying to make a major life decision based on zero new information?"
After I experienced the 'self-doubt, then realization' process enough times, I've become almost immune to doubt... once I realized that, at least for me, almost all the doubt I experience comes as a result of inaction, rather than action.