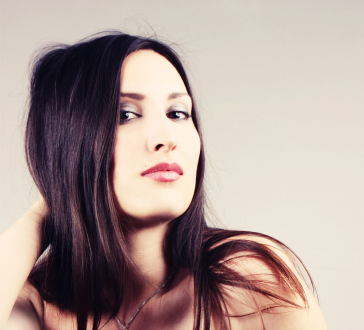 21

Yesterday on my way home, the bus I was riding on came to a stop with lots of young people – in particular, lots of young college age-looking women. My interest, needless to say, was piqued. As I sat in my seat, I watched everyone board the bus out of the corner of my eye… and then, I caught sight of a cute girl dressed very fashionably coming down the aisle. Ooh.

Now, when you're already settled in somewhere, there aren't a whole lot of ways you can get a woman to join you proactively. You might call out to her, of course – but this is chasing pretty hard and can hurt your chances, and you've probably got to be feeling rather bold to do it. If you are, and you want to try it, go for it; I wasn't yesterday, but I still wanted that cute girl to take a seat next to me.

So I pulled out my trusty ol' come hither eyes.
About the Author: Chase Amante
Chase woke up one day in 2004 tired of being alone. So, he set to work and read every book he could find, studied every teacher he could meet, and talked to every girl he could talk to to figure out dating. After four years, scads of lays, and many great girlfriends (plus plenty of failures along the way), he launched this website. He will teach you everything he knows about girls in one single program in his One Date System.