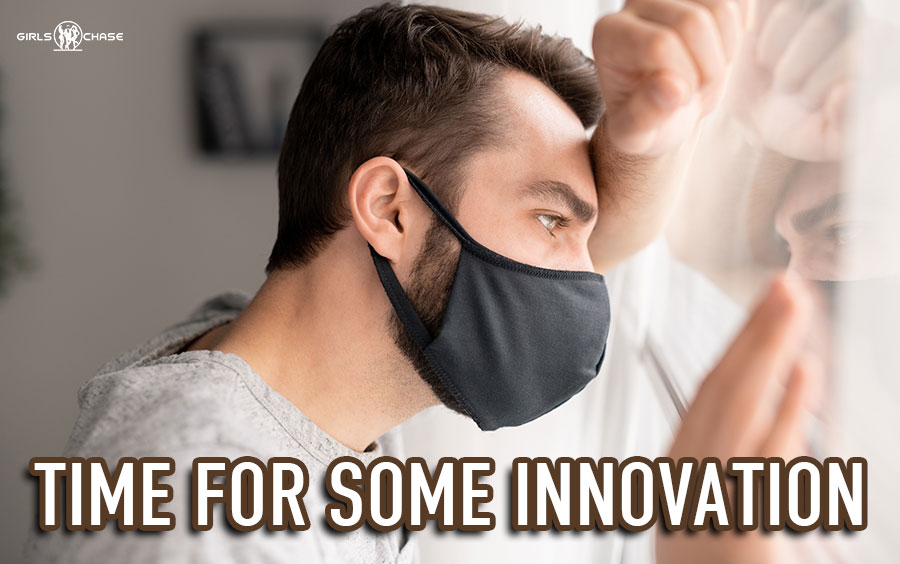 Has COVID-19 become an overarching seduction wildcard, disallowing your tried-and-true pickup routines? It certainly has for me. But it's not all bad. Here's why.
Here in Europe, as in many countries, there's talk about "rethinking" and "reinventing" ways to socialize. I get chills EVERY TIME I hear this. It activates a deep fear that I may lose everything I love so much, like enjoying a night out, banging chicks at parties, and going on dates in bars.
The thought is terrifying.
I question a lot these days why the authorities and media say this. I am nearing the end of lockdown in my country. People are partying on the weekends (sadly, clubs are still closed). They hang out in restaurants and bars, doing all the usual things again. So, I question the "need for rethinking our social life" rhetoric. Things are getting slowly getting back to normal, although it took a bit longer than anticipated. So what is all this rhetoric for? To scare us? To calm us down? For marketing? I honestly do not know.
But I know that you cannot reinvent "social." The "social" is about meeting people face-to-face. Skyping is social, so are group chats on various platforms, but they are not social in the strict sense. They are like "social light."
Humans, even hardcore introverts, are social beings. We need to see people, interact, mingle, laugh, dance, and play. It is part of human nature. Biologists know it, sociologists know it even better, and psychologists think they know it.
First and foremost, there is likely no need to rethink ways to socialize (as the crisis will end eventually), and it is impossible to rethink socialization.
This is what I'll discuss here. I'll share my perspectives, and then review some strategies for tackling socialization in the age of COVID-19.