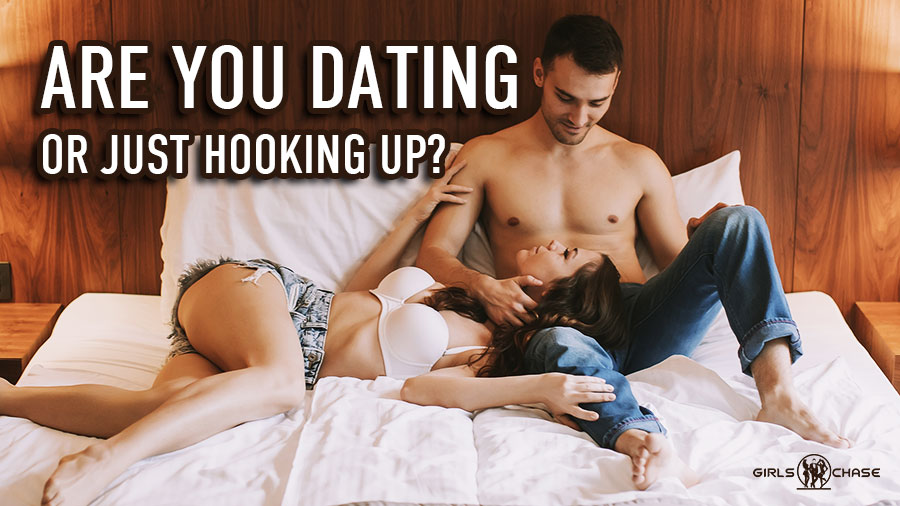 How do you know whether you're dating a woman or just hooking up? It's hard to tell sometimes, and this confusion can really foul up whatever it is you have going on.
Dating a woman in 2020 can be confusing. With the popularity of hookup apps, dating sites, and even cold approach, combined with a sexually liberal culture, who's to know when you're actually dating versus just hooking up?
You'd think it's always the man who aims for a hookup. But it's not always like that. I remember when I lost my virginity at the sweet age of 15. She was 17 and had these mega-yummy huge bazoingas. For some reason, she decided we had to bang and dragged me off to her seduction location.
Following my first sexual encounter, I was ecstatic. Now I finally had a girlfriend, I figured, imagining all the sex and good times I was going to have with her. But she had different ideas. The more I pursued her, the less I heard from her. This was before texting, so she just didn't answer the phone or return voice messages.
After a few weeks, I got the hint. She didn't want a boyfriend. She just wanted to have a hookup. It was disappointing because I didn't know when I'd ever get another girl, but that's life. After she slept with me, she did half the guys in town. She just loved sex — or hated her dad.
Some women will want a relationship, and others will just want a good time. When you're inexperienced, telling the difference can be tough. So in this guide, I'm going to help you out.