Note from Chase: This article from Mateo is on a different subject than my "4 Kinds of Girls" article. While that one from me was focused on personality dimensions, this article on types from Mateo is focused on availability and interest levels. Here's Mateo...
---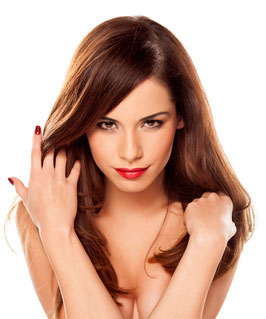 "Creep-Shame Culture" taught us to understand that since we are attempting to improve our communication with women, as well as better a woman's life, in spite of the inevitable mistakes we will make, we still hold the moral high-ground. This means that we actually are "in the right" when we approach women to whom we are attracted – as long as we take responsibility for our actions (and don't intentionally attempt to emotionally harm anyone – to state the obvious).
When we hold the moral-high ground – in other words, when we believe that we are "in the right" – we release ourselves from feeling particular negative emotions that would otherwise hinder our behavior.
For example, if we feel like we are "in the wrong", then we are more likely to allow the negative emotions we experience stop us from approaching or escalating an interaction with a woman to whom we are attracted.
So how can we direct our moral compass to give us that extra boost we may need to successfully guide our interactions with the opposite sex to the most effective destination possible?