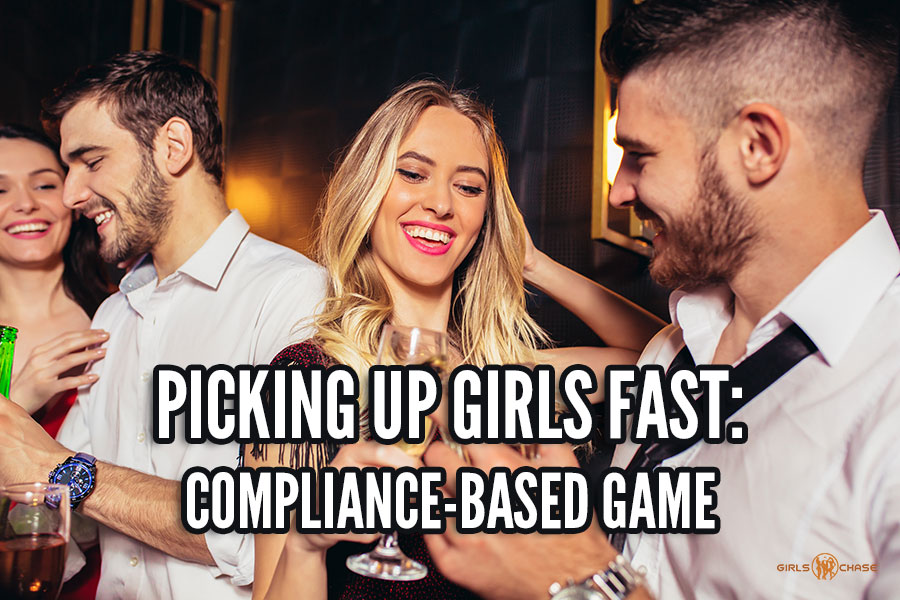 Another way to pick girls up fast: get loads of (rapid) compliance. One of the most surefire ways to do this? By having girls touch you themselves and mutually escalate on you.
Note: Although this post is primarily about getting quick lays, you can apply the tools mentioned in other situations. They are great tools to learn, even if you are not looking to seal the deal fast
---
Hey guys and welcome back.
Previously, I provided a checklist with tools to increase your success picking up girls fast. Today, I'd like to expand on that by sharing what I consider the two "magic weapons" for getting quick pulls:
Making the escalation mutual

Constantly testing her compliance
Both are often linked, as you will see. This is the tool that will truly help you out. Last time, I gave you the basic tools (and a few advanced tweaks): the bread-and-butter toolset.
Today, you will get the magical tools used by the top guys who specialize in the field of quick pulls. You can (and should) use these tools in conjunction with the escalation tools discussed in the last post.
Today's tools will increase the level of safety. If you remember, we reviewed the issues with quick pulls in earlier articles.
What are some dangers of quick pulls?
They happen fast, which may be too fast for you to screen well for the right girl.
They often involve physical game, which is a riskier form of seduction. It can be legally risky since uncalibrated physical escalation can lead to legal consequences, especially if heavy. Sadly, quick and more intense escalation is required to get fast pulls. So it is a catch-22 that we will try to solve here.
This post is about making physical escalation safer and more efficient: two very welcome benefits.