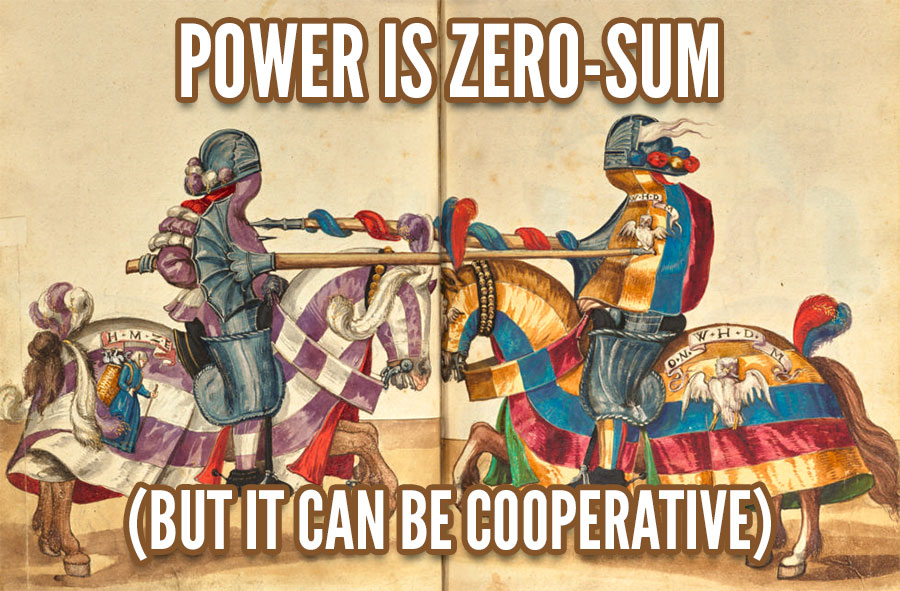 When people want power from you, they may pretend it's in your interest, too. But is it? Power grabs may be cooperative, competitive, or competitive masquerading as cooperative.
I'm going to give you a way to think about power that will make many things in life clearer to you.
It is the perspective that contests of power are always zero-sum games, where anytime one person gains power, another loses it. There is no 'free creation of power' from nothing into a kind of power void. Power is always either seized or yielded by one person or group from/to others.
However, it is possible for individuals or entities to work together against external competitors to increase power jointly, at the expense of some external opponent.
You have probably been taught to not think about power this way.
You have been taught that power is 'inclusive'; that you can have power, and someone else can have power, and everyone can have power!
But the actual fact of the matter is power is exclusive; the more power one person or entity accrues, the more someone or something else loses it.
This is necessary to understand for interpersonal dynamics, and understanding societal power dynamics as well.