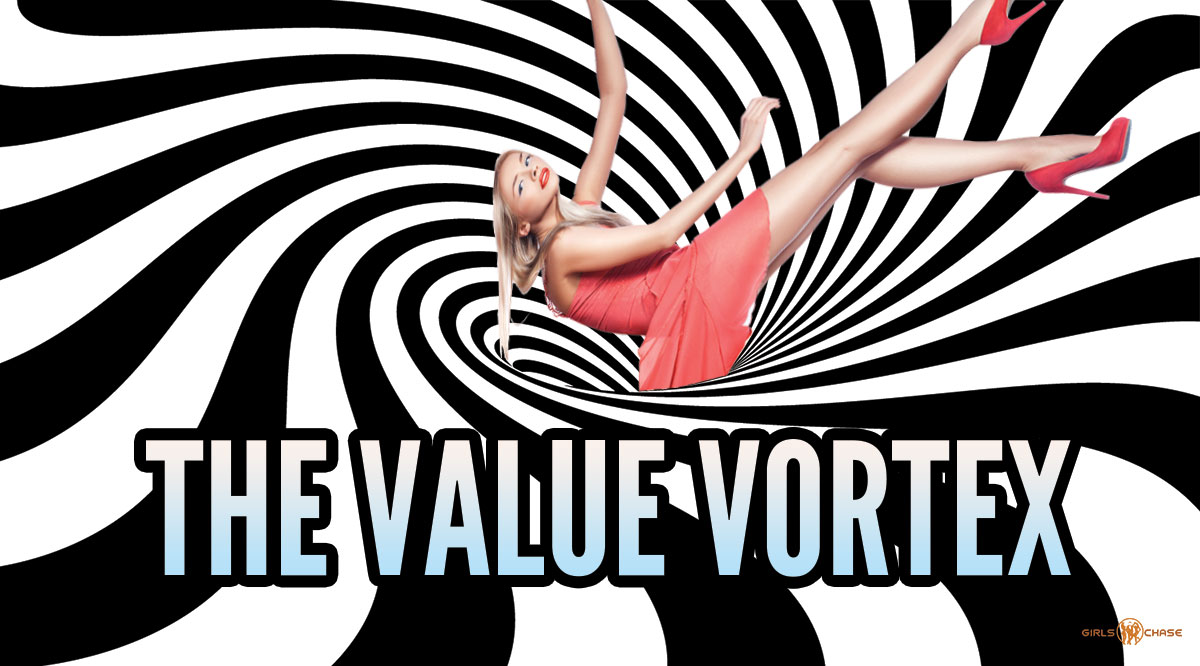 By creating a vortex of value, you can suck girls into chasing you. Yet you need two (2) key elements to NOT become the dancing monkey / friend zone guy…
Here's a little technique I like to call the 'value vortex'.
I didn't invent it, but I haven't seen it named before (or if I have I don't remember what others have called it).
It's a suspiciously-simple sounding strategy that's very easy to get wrong. Therefore I do not recommend it to beginners. Beginners will see this and want to use it, but it will backfire for them. I'll explain why below.
The basics of this strategy are that you run a seduction in such a way that you only provide value to the girl's life -- heaps of it -- while sharing next to nothing about yourself. You must also be initiating touch and getting compliance as you do it, but only in the context of providing more value to her.
The effect, if executed well and on a girl who is not immune*, is that the girl you use it with will start to chase. She will at first be intrigued by you, then she will start to chase you harder, then harder.
If not used the way I lay out in this post, however, the strategy will backfire, and you will quickly friend zone yourself.
Disclaimers out of the way, let's open up the hood on this vortex and talk using it to seduce.