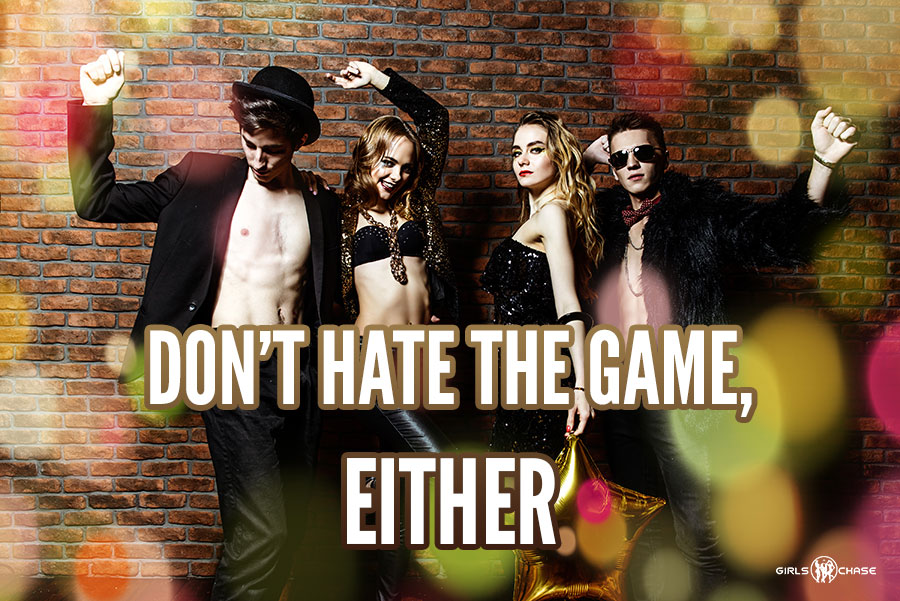 It's normal to feel frustrated when you don't get what you want. But rather than let yourself hate "the game"… why not just get good at the game instead?
On my article about your opinions about women betraying your success (or lack thereof) with women, a reader comments:
When it comes to bitterness it's usually not towards women as a whole. Sure some of the negative qualities of women can irritate me like not being consistent with their emotions/feelings/thoughts and their obliviousness in general. But I still have love for women and I always remind myself of this.

My bitterness is more directed towards the game and the dynamics of the sexual marketplace where women are buyers and men are sellers and to get attractive quality women men have to do a lot of work and grinding just to increase the probabilities of getting them. In addition to that they gotta deal with the bs society throws at them with their man shaming,masculinity draining tactics,"empowerment" of women which makes it harder for men to play their role as the aggressor,and makes women even more difficult to have as a ltr. Even if you become a high value man with good fundamentals you never ever really stop becoming a seller you just have a better product,but you still have to go around and market it and hope women like what you have to offer. You've probably heard the peasant/begger analogy before do you believe it's a bad comparison? I don't feel like a begger when I cold approach,but it's still not efficient. Even when you're good there will always be assymetric returns.

Personally I know I need to get better and I still approach women occasionally. Although when I do I fight a lot of internal resistance and always have this attitude of "sigh I need to go approach women because I don't currently have any and I need to be smooth and perfect as I do it or I will just get flaky numbers at best.

Coaches say that you need to enjoy the process and have fun with learning seduction and treat it like a game,but how do you have fun with it? How do you have fun with doing something you suck at doing,can be unpleasant and difficult at times and don't know when or it will payoff?

You could be turning your wheels for nothing and put all that effort only to end up having to settle for average looking women who don't fufill you.
It's a good comment. "I don't dislike women, but I do dislike the game," we might sum our reader's comment up as.
Of course, most everyone who's successful at anything learns to enjoy it.
I think we all know naturally that guys who have fun meeting girls tend to do a lot better at it than guys who do not.
The challenge is, before you're getting great results, how can doing this thing, which is nerve-wracking, that exposes you to rejection, that often sucks up time before producing any results, be enjoyable?