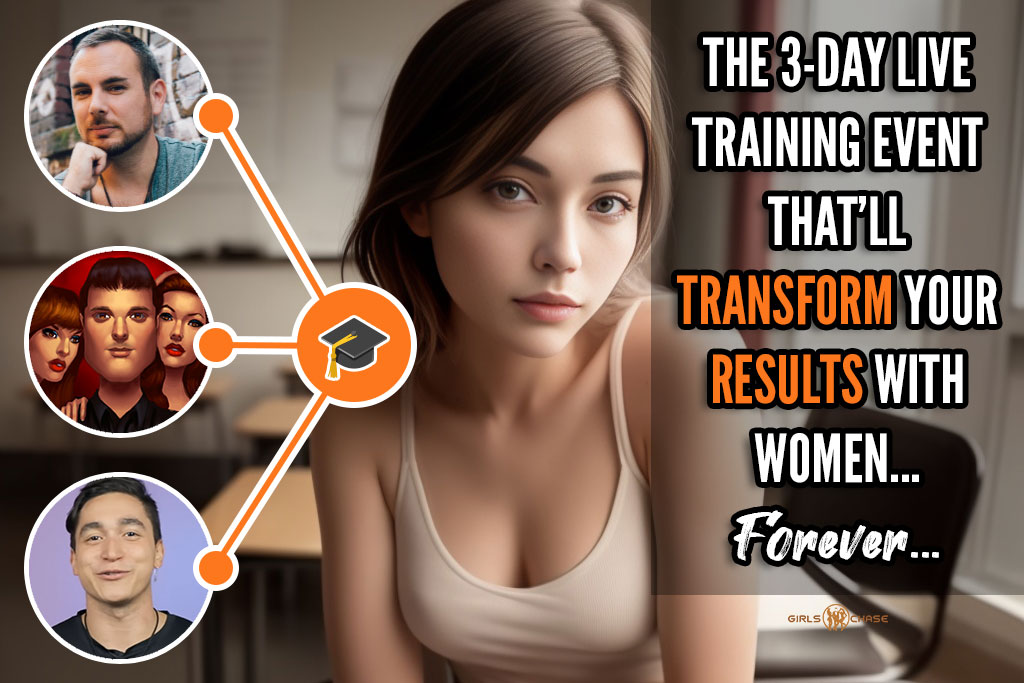 I've assembled three legendary seducers to transform your inner, night, and day game skills and mindsets. Don't miss this utterly unique 3-day event.
One of the first things I did when I discovered the pickup community all the way back then was to IMMEDIATELY sign up for coaching with the pros.
I knew then what I know now: there is simply no FASTER way to accelerate your learning curve plus stamp out all the little hobbling mistakes guys make learning on their own than to study under a MASTER of the craft.
Sadly, while seduction had its time in the sun, it's moved back underground again… and the opportunities for men to study directly with highly skilled seduction "gurus" has faded.
What do you do if YOU are a man who wants to "buck the trend"?
What can you do if you aren't content to live a life of slow progress and frustration with women – what if you want DYNAMITE skills with women, and you want to learn from the BEST?
Well, if you are such a man, I've put together THE weekend extravaganza for you:
Over the course of three days – Friday May 26th, Saturday May 27th, and Sunday May 28th – you'll be learning directly from three absolute seduction legends:
Inner game guru Tony Depp
Night game dazzler Alek Rolstad
And day game seduction marvel Hector Castillo
This is the one event this year – this decade, perhaps, even – that you just do not want to miss.
Find out more & book your seat at "Girls Chase University" HERE.