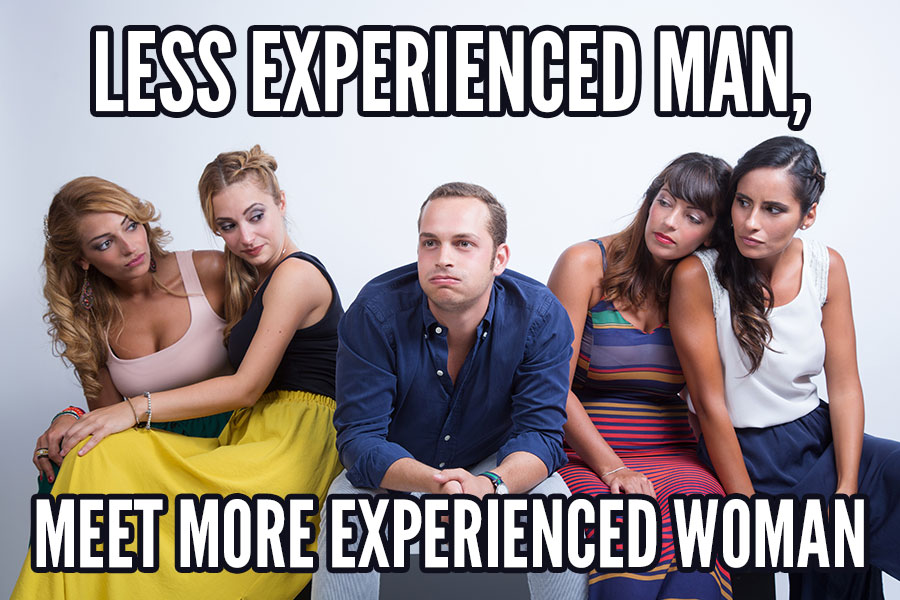 Does it seem like sexually experienced women are more likely to reject you if you're less aggressive or don't go for things right now? Expectations + experience are the reasons why.
We're going to talk about some fairly advanced attraction psychology in this article. However, if you stick with it, the responses you see from different types of women will start to make a lot more sense. It will also make even clearer to you the importance of moving faster and refining your calibration with women.
Commenting on my article about myths about women novice seducers often believe, a reader named Marco asked the following:
But in your experience so far, have you ever came across a girls ( "sluts") who will perceive you as too "soft" and sexually inexperienced if you asked them out on a date? Maybe its all in my head but i think there are some type of girls who reacts much better to sexually aggressive guys, might even say uncalibrated guys, who immediately suggest casual hook ups oppose to guys who want to take them out for a drinks?
Well, for one, I have, but, for two, it's not quite so black-and-white as one might think.
This article is going to be something of an unofficial companion to Alek's piece on the easiness or not of sexually liberated vs. sexually reserved women yesterday (haven't run it by him so I don't want to call it 'official'... but it's right up that piece's alley).
You can absolutely take sexually open women out on dates while still maintaining the sexually aggressive playboy frame. Likewise, it is possible to have sexually reserved women so amped up hoping you'll make something happen with them now that they become disappointed when you do not.
So, while sometimes open or slutty girls will look down on you if you try to date them rather than pull them, they may not. And while many times reserved girls will be perfectly fine with dates, from time to time they won't be.
What determines whether a girl likes or dislikes your attempts to pull her or date her?
A big part of it is the interplay between you, and your response to her signals.