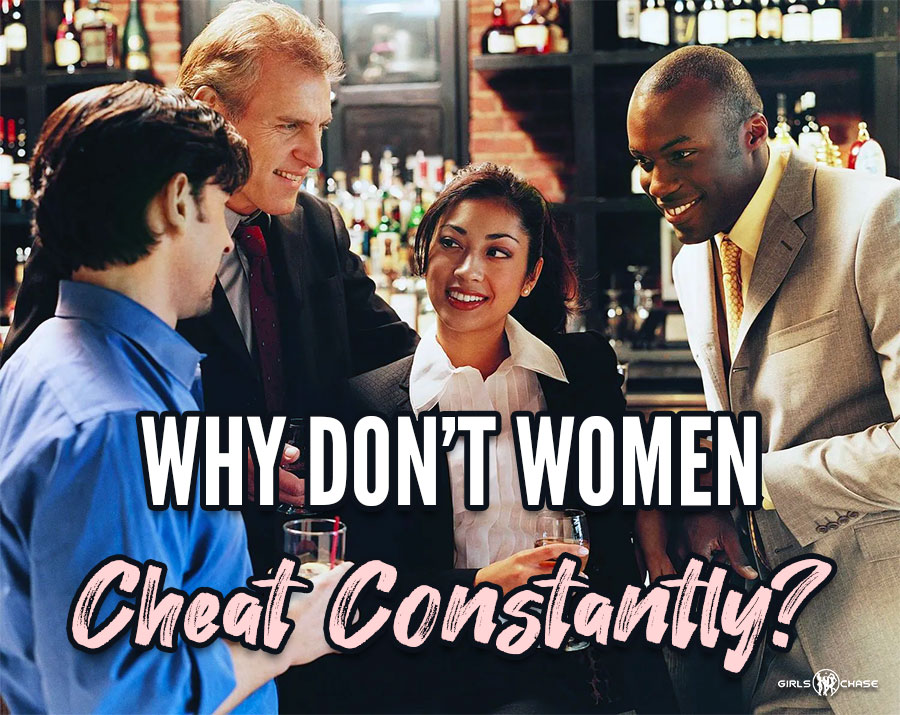 Women like sex, and sex is freely available to women. So, why aren't women indulging in it constantly, cheating on guys right, left, and center?
I have seen this question posed several times in the comment section over the past year:
With sex with men so readily available to women, why don't women cheat on men constantly?
The question seems to be, "What is holding them back?"
After all, sex feels good!
It takes a while for women to really get in the swing of things. Most girls like sex when they first start having it, but haven't learned to really have the time of their lives with it yet.
As women age, their reservations about sex drop, they get more in touch with their bodies, and they have a lover or two who trains them how to really enjoy having sex, they begin to really love it. For some girls this happens sooner than others – you'll meet some girls who are total sex addicts in their teenage years, and others who at 30 are only just starting to understand their bodies.
But, generally speaking, by the time a girl's around her mid-to-late 20s, assuming she hasn't led a totally sheltered life (or an extremely strict serially monogamous one where her only two boyfriends weren't especially remarkable in bed), she's really learned to love having sex.
Even if she's younger than that though, she still LIKES sex a whole lot (and MIGHT love it!) and it still feels good… not to mention that sex is extremely validating ("Wow, I CAN get this guy!").
So why aren't girls just out there all the time, getting run through by a new guy every night?