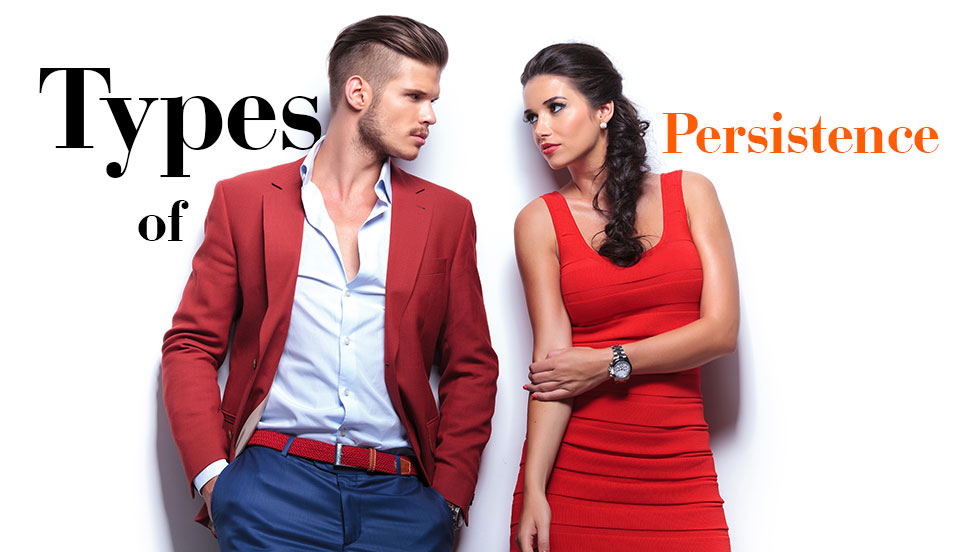 There are three (3) ways a man can persist with a woman: actively, passively, and with a mix of both flavors of persistence. He must calibrate his persistence for it to work, though.
Hey guys. Welcome back.
I have discussed calibration a lot lately. I wrote a series on basic calibration, covering these areas:
I followed up recently with advanced posts on calibration, addressing:
Information gathering

Managing arousal spikes (three posts)
Today I will add another layer to calibration: how you should persist with women.
Just how much should you push, and do you deal with her resistance? You can blindly press on until she says yes, without attempting to solve the root cause.
Sometimes things between you and a girl go smoothly on the first attempt.
Other times you will face some resistance (honestly, this happens more frequently when you are a beginner).
What causes resistance?
Lack of comfort or a social frame – she doesn't feel it is right socially to hook up with you.

She fears feeling like a slut for being sexual around you or is afraid of being judged by others.

Lack of compliance ("attraction") which you can increase by using many of the powerful tools we teach here).
Often, you can increase your chances by solving the issue at hand. If she feels a lack of comfort, set a strong social frame (show more rapport, make her invest in you, display higher social value, befriend her friends).
Next week, I will write a post about what tools to use to handle different types of resistance. I'll focus on calibrating by using the right tools for each form of resistance.
But first, we need to discern the different forms of persistence. That is, different strategies of persistence. I'll discuss the benefits of each and indicate when to use them.
This post is suited for seducers of all levels.