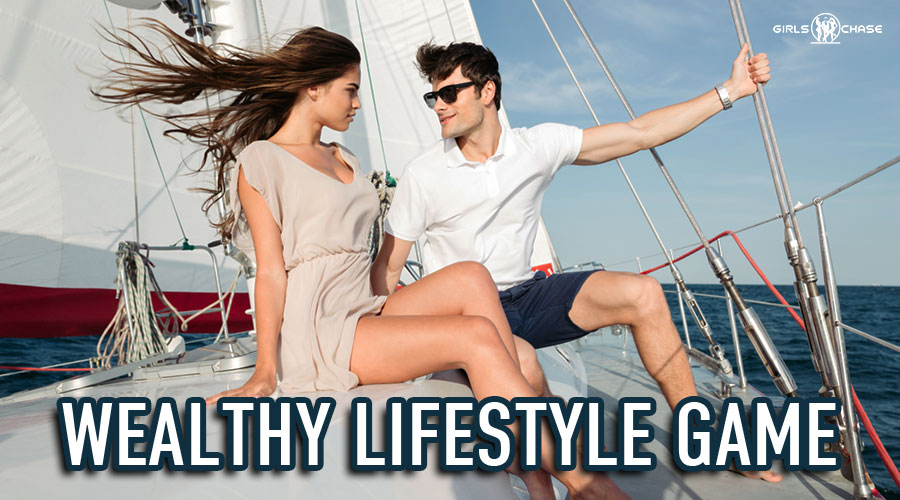 My previous article was about getting laid while broke. Now let's talk about the other end of the spectrum – wealthy lifestyle game – and how to make the best of it.
In my last article, we covered a popular topic on the Girls Chase boards about the art of poor and broke man game.
This popular style of game is immensely successful and powerful. It involves influencing a girl with your vibe and attractive behavior, regardless of how successful you are in life. A major benefit is that you start directly at the lover category in the girl's eyes as you move forward by providing good emotions and elicit sexual feelings to progress sexually.
Most "ladies men" tend to fall into the poor/broke category. Others include bartenders, artists, musicians, adventurers, tour guides, and frat boys. And as I mentioned, poor/broke game is not to be confused with deadbeats, who instead repel women no matter how hard they try.
Now let's talk about the counterpart to poor/broke game: the wealthy lifestyle game. Some guys dream about this category. At the end of the wealthy spectrum, we have the Dan Bilzerians, Elon Musks, NBA basketball players, and sports legends, plus many seducers and coaches in the commercial dating arena who are wealthy and successful business owners.
You don't need to be famous and super-wealthy to benefit from this kind of game style. Guys should be more concerned with the pitfalls of dating outside the poor/broke game. Wealthy guys who don't quickly establish themselves firmly as a lover, and are remotely attractive and cool, start to become potential providers to women, which will potentially slow down or stall courtship.
It can get tough when you're a decently successful and good-looking guy with a stable income, nice belongings, a good job, a great place, cool friends, a car — you get the point. This type of guy is distinctly average and nothing special. Even though he's financially better off than the poor/broke guy, he may lack the sex appeal of the average Joe.
Wealthy lifestyle game is a nuanced way of structuring your "average" middle-class life to net the most returns with women, by elevating yourself in wealth and value. I believe that this style of game and the steps below become more potent when you combine them with actual financial success. The following tips can explode in effectiveness with more money in the mix.
This doesn't mean that with money, you can forget about attractive behavior!