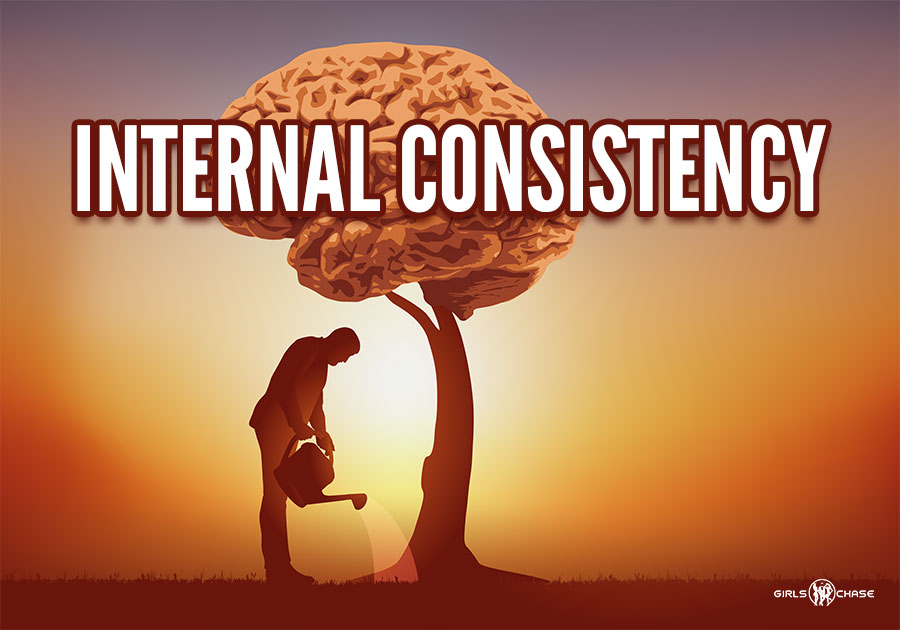 A mental priority of men and women alike is to preserve internal consistency. Threats to that cause resistance – both in the women you want, and in you, yourself.
People do and say a lot of hypocritical things.
But what happens when you call someone out on an act of hypocrisy? Does he say, "Whoops, my bad! You caught me slipping"?
No, of course not. That almost never happens.
Instead, the usual reaction is what? Defensiveness and denial. Auto-rejection is also a common response.
Imagine you try to go home with a girl you met at a bar, and she tells you, "I don't just hook up with some guy I just met." But two hours later, you see her leaving the bar... with some other guy she met after she talked to you.
So you stop her and, feeling a little salty, say to her, "I thought you didn't go home with guys you just met?"
How will she react?
I think you can imagine how she will.
She'll either be:
Incensed: "What are you, my dad? Get away from me!"

Denying: "Actually we know each other" (might be a lie!)

Embarrassed: "Umm, I just need to go home now, sorry John" (you cockblocked the other guy)
At no point is she going to just say, "Ha, good point! You caught me in an act of inconsistency. Bully for you!" then just continue with what she was doing.
But internal consistency goes a lot deeper than this.
It reaches the way a man interacts with a woman he wants to pair with, or with another man he wants to form a connection with.
And it even reaches the heart of a man's very thoughts about himself, the way he conducts his life, and his ability (or inability) to do what he needs to do.