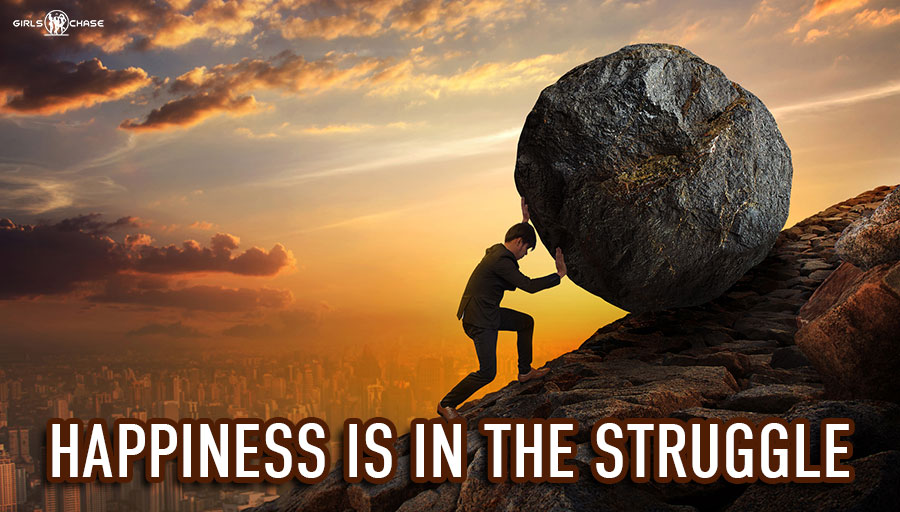 Cherish the grind, the journey of achieving your goals. Enjoy the struggle and hope it never ends, because your worst fear should be having everything you desire.
Many years ago, I lamented my lack of ability to attract 9s and 10s. I posted about this on a forum, and a black ex-pimp dating coach named "Player Supreme" made a podcast about it. He gave me a great insight that nobody else could or would say.
"You're not 9 and 10 material."
Ouch.
His advice was simple. Stop studying, go to the gym, lift, increase my income, and lower my standards.
That's not what Tony Robbins would say!
Well, I went to the gym, but I never got huge. I started my own business, and I'm still not rich. I have really great game but still can't get 9s and 10s with the consistency of a Vampire or Rock Star.
But my life is pretty great in comparison to that guy who just wanted to bang a 9. Been there, done that – many times. And the only aspect of this journey I can correlate to this is age and experience. The more you play, the better you get.
But you know, looking back, what he was saying makes perfect sense. If you want a 9, become a 9. (Side note: we all know there's no such thing as a 10.)
Player Supreme was saying not to chase the girls who are out of your league, but rather become the guy who is out of their league, and combine that with game.
Now my goals are much simpler. I want:
A fulfilling job
Freedom to travel
To date hot girls
Check, check, check, and check.
So enough about me. Let's talk about how you can set standards – realistic standards – to help you achieve your goals?