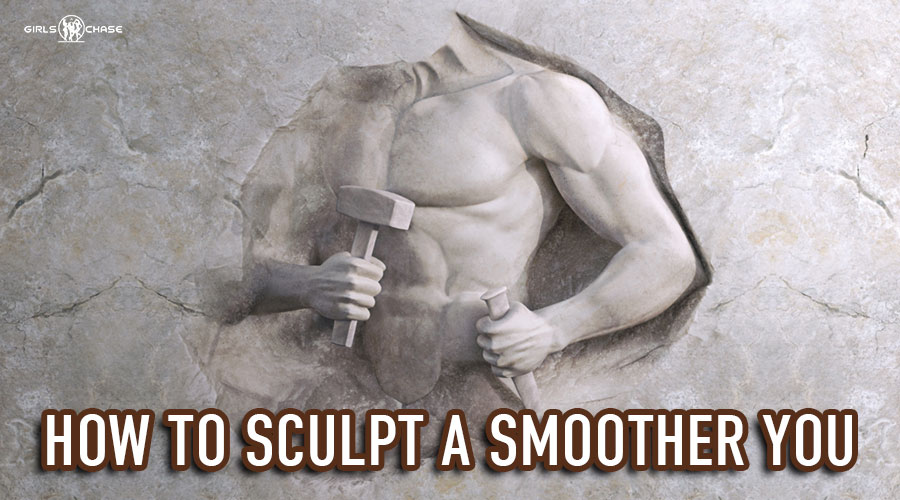 If you want to be smooth with women and life, you won't get there with snappy one-liners or good looks. True smoothness requires a much finer grit.
A while back, I wrote about how to be smooth with conversation. With this article, I want to expand the dialogue on smoothness and get your interactions slathering with smoothness on all sides.
Let's make your entire demeanor smooth.
It's the way you talk (your voice tonality, rhythm, etc.), the way you gesture with your hands, the way you move your eyes and face when you speak (and when you listen), the way you walk, the way you shake hands, the way you touch a woman who is sitting with you at a bar.
That's what we want to make smooth. And how do we make this smooth?
Well, smoothness in a sexy man can be expressed in many ways.
Smoothness is one facet of sexiness, and there are many levels to sexy. I always tell my students they need to find a way of expression that fits them.
Once you find your style, you must do three things:
Master the fundamentals of your style; become the best version of your ideal man

Master the conversation of your style; become the best conversationalist you can be

Master your mind; see and know that you think like this man
The technicalities of smoothness are:
Fundamentals
Conversation
Mind (inner game)
In my experience, these are not enough to make a man truly smooth. The final two recommendations of mine are to:
Spend time with women you love
Have a mission
We will focus on these final two later. First, let's look at the most crucial areas, the technicalities.