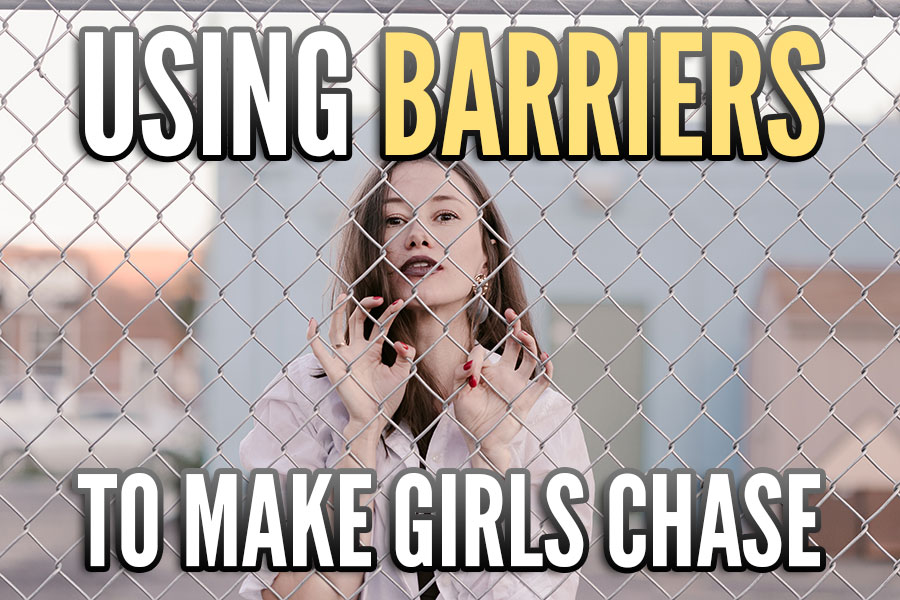 Barriers are a way to set up small 'walls' a woman must climb with you. In climbing these small walls, you can make a girl start to chase you.
The other day in my article on the click moment I mentioned the use of barriers.
Barriers are a tactic I've touched on only a bit before (in my article from long ago on being a challenge to women).
Today I want to go a lot more in-depth about this powerful technique.
If you're not using barriers, you're missing out on an outstanding tool to get the women you talk to chasing you.
So let's get you using them.