51

So let's say you do a great job with everything we've covered so far in the relationship series. You romance a girl, make her fall in love with you, weed out relationship drama, and build yourself a happy, healthy, rewarding relationship. There's no way for you to lose a girlfriend now… right?

Well… not quite.


As it were, there are exactly FOUR ways to lose your girl, and quickly.

And you don't have to do all of them.

You just have to do ONE of them.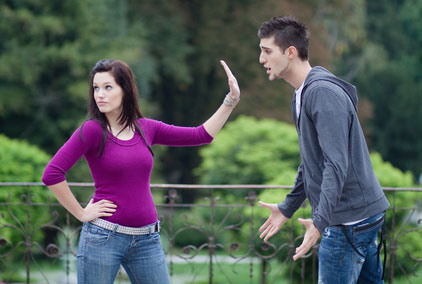 Because in the case of relationships, just ONE of these is all it takes to break Humpty Dumpty to pieces and cause you to lose your girlfriend for good.
Below, I list out what exactly of these four ways are… and what the one exception is to this rule of four.
About the Author: Ricardus Domino

Ricardus was one of the most prolific and respected coaches in the men's dating advice industry. He's dated some of the planet's most beautiful women, ranging from a Miss World contestant, to a model for Coca-Cola, to one of "Brazil's Next Top Models." His specialty is daytime street stops. He is most remembered for his "Are you single?" opening line. Ricardus is currently retired from the dating advice industry.