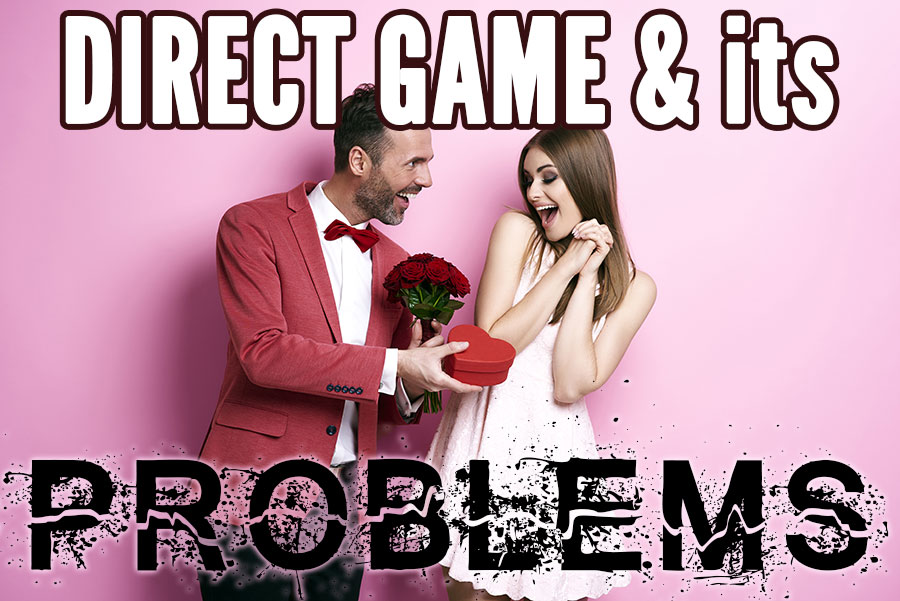 Direct game (where you never conceal your interest in a girl) gets a good wrap in men's circles. Yet it never works nearly as well as its proponents advertise…
Hey guys. Welcome back.
Last week, I attempted to debunk the perceived inequality between the sexes and their power on the dating market. It is easy for men to perceive women as more powerful because they get more attention, and therefore are more in control.
After all, men chase women for sex; they can say "yes" or "no" to their requests. Demand is high when it comes to sex with beautiful women.
Although both men and women seek validation, male and female sex drives differ in the source of validation.
Men get validation through sex, and women receive it through attention—more precisely, sexual attention—knowing that men find them desirable.
Both can enjoy sex and desire sex equally on a PHYSICAL and even EMOTIONAL level.
However, men are not only led by their drive toward sexual satisfaction but by their ego—their feeling of power and attractiveness from "conquering" a woman through sex.
Hence, men have two motivations to seek sexual encounters:
Their sex drive, which they share with women

Their ego drive
Females get satisfaction by having someone desiring them, which does not involve a need to put out.
We know that "putting out" and having sex left and right with men can lead to social consequences for women. Women fear the slut label, so they have fewer incentives to put out.