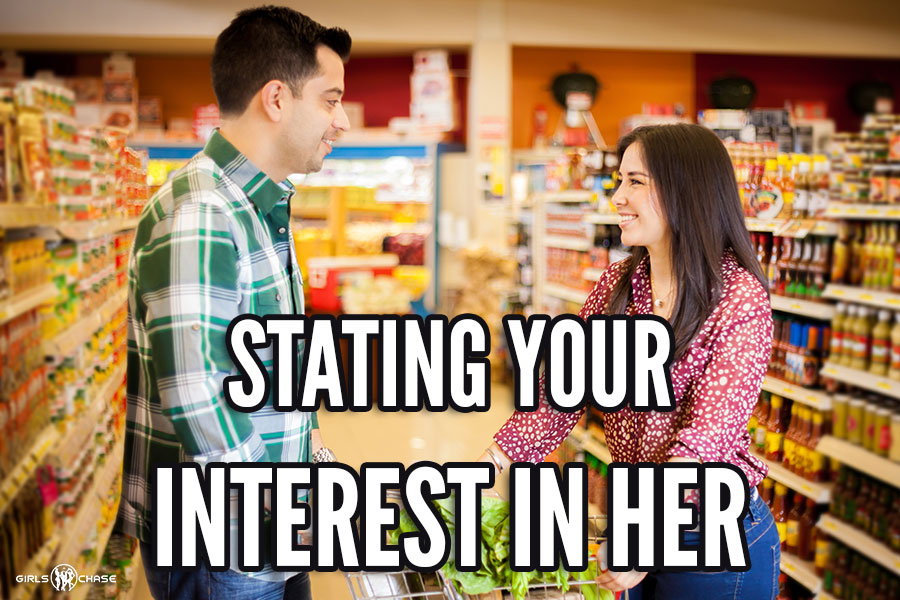 A statement of interest (SOI) lets you directly state interest in a girl you like. There are pros and cons to this – yet if short on time it can be ideal.
Hey guys. Welcome back.
I have shared a few posts on qualification recently. Today, I'll discuss another way of qualifying girls that is more direct, depending on the context. Qualifying a girl creates that dynamic so she matches your standards and you match hers, usually due to her qualifying to you first. You want to do this to develop the mutual attraction between you two and create an "it's on" (or a "click" ) moment.
One usually starts the qualification process after a girl shows significant interest to solidify the bond and reinforce the vibe between you two. After all, you want to generate compliance (attraction) AND get something out of the interaction. Your goal is to escalate the vibe and create that bond— a "you two are meant to be" type of vibe. The latter will facilitate the escalation process.
Sometimes, generating compliance may be enough; however, the process is easier when you qualify the girl. It reduces resistance; she feels more comfortable and allowed—"he and I are meant to be." As she thinks that, she will backward-rationalize that escalating the vibe with you is positive and natural. It is okay and normal to escalate the vibe with men she feels that connection with, right?
What does qualification look like? Here is a template:
Use a qualifier. You want to trigger a qualification by using a qualifier: challenge her on something, ask if she is X (that you find attractive), or ask for an opinion.

If she qualifies and meets your expectations and standards, she is qualifying to you.

Qualify to her. As she qualifies to you, consider it good behavior on her end. Now reward her by qualifying back. This is the moment you show interest back.
The idea is to show interest without appearing needy while reconciling her attraction with yours. I have discussed the ins and outs of this in my previous post.
Here is an example:
Me: [talking about a subject that involves adventure]…and by the way, are you adventurous? (Qualifying her)
Her: Yes! I am! Blahblahblah (her qualifying to you)
Me: Oh! I love adventurous people! (Qualifying to her)
You'll find plenty of examples in my previous articles.