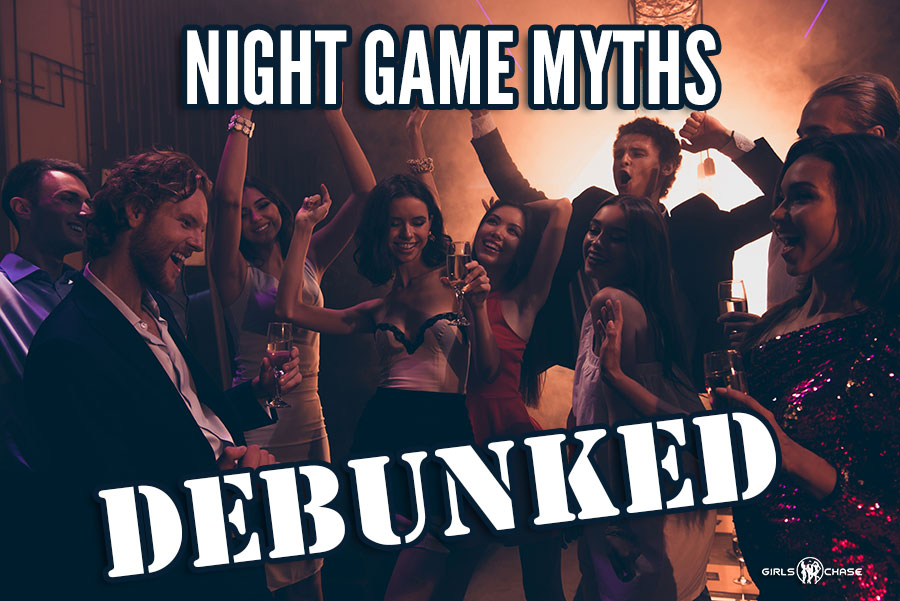 Meeting girls via night game is loud, chaotic, boozy, hard, exhausting, and trashy… right? It can be… but only if you're doing it wrong. It can ALSO be so much more…
Hey guys.
Lately, I have realized that aside from online game (mostly apps), which I don't think are good for seduction, that day game has grown in popularity.
(Read Chase's posts and mine for more details on using apps for seduction)
I do consider day game a fantastic way to meet girls. I won't trash day game since it is a legit and efficient type of game. I have the utmost respect for good day gamers.
I used to practice day game back in the day and met my first real girlfriend on the bus. I once met a girl during day game who I had a threesome with on the second date. I have had instant pulls.
Even though I have dropped day game in favor of night game, it does not mean I am clueless about day game. I understand the benefits and cons.
I am not fond of day game because I am mostly busy then. I tend to be a night owl, so I am not in a good mood during the day and am usually sleepy and tired. I tend to find day game a bit dull as the process is slower. I am not saying it is less efficient than night game. In day game, you deal with FAR fewer wildcards than in night game. For me, night game is more action-packed and high-paced. Night game is pickup and seduction on STEROIDS. Any day gamer will accept this statement, even though they may not like it.
I have noticed over the years that fewer men are veering away from night game. I'm not sure why. Perhaps it is because of the YouTube trend where cringey guys use neo-direct game, filming their one out of 200 successful approach attempts on the street. This form of game is unlikely to work in night game since they will get harshly rejected over and over. This will worsen due to negative social proof as other girls see them get rejected repeatedly, making other girls more likely to reject them in turn.
Fun fact: I saw one of those famous YouTube seducers in-field, running his stupid game—only to eventually have girls avoid and reject him before he even approached since every girl was scared of him. Worst-case scenario, you will get kicked out by the bouncer.
But neo-direct game doesn't work in clubs, and it doesn't work in day game anyway, so this should not be a reason to avoid night game. I honestly do not know why men are looking away from night game, but please share your reasons in the comment section.
Today I will share the pros and cons of night game. In this post, I will try to debunk a few myths and misunderstandings of night game, and help you see that those perceived cons are not bad. In my next article, I will discuss the many benefits of night game.
As you will see, it is better than you thought.