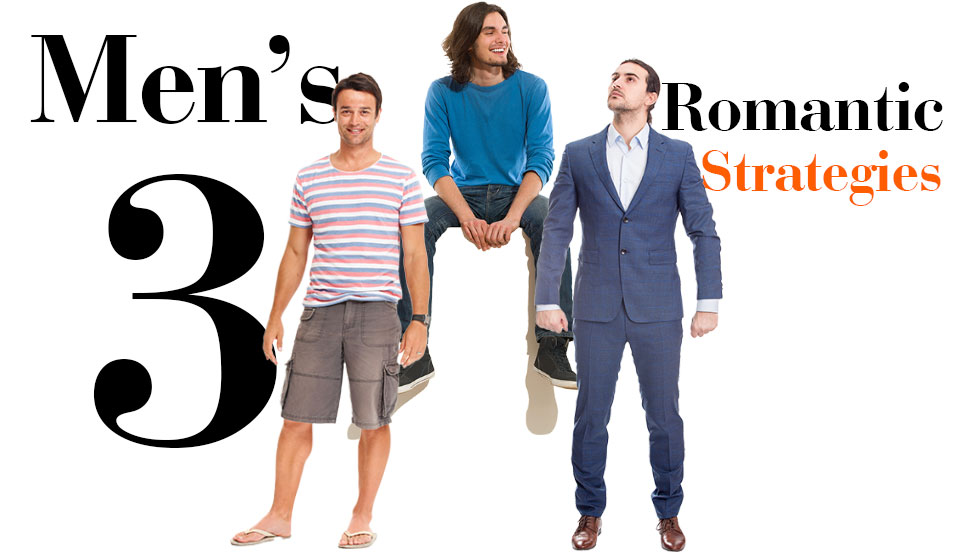 Friend, high status male, or outsider: every man must choose one of three romantic strategies to follow. The choice he makes determines the game he runs and the girls he gets.
As I read the fascinating book The Mating Mind by Geoffrey Miller, I continue to have nice highlights and wonderful little insights.
(previous installment: "Males of Every Species Must Learn Game to Mate")
My latest highlight comes from this passage by Miller, discussing scientific research into primate (including human) mate selection preferences:
Three kinds of female preference have been reported in primates: preferences for high-ranking males capable of protecting females and offspring from other males; preferences for male "friends" that have groomed the female a lot and have been kind to her offspring; and preferences for new males from outside the group, perhaps to avoid genetic inbreeding.
And it's a good insight and lets us split up the three different types of men women go for and the different ways they get together with those men. We have of course:
High status "alpha male" type partners

Kindly "friend zone" type partners

Outsider "sigma male" type partners
Anyone advising any man on dating will have his preferences about which of these romantic strategies he recommends as the ideal path to follow… but it will always be one of these three.
Today I'd like to have a balanced look at the differences between these three kinds of men a woman will date.