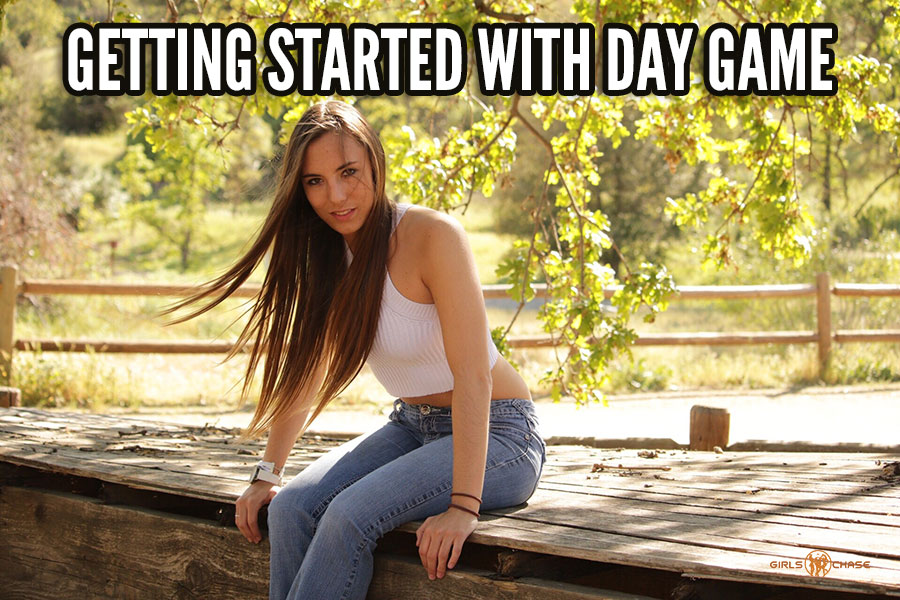 New to day game? It may seem scary to begin. All those girls rushing around during day… And no natural, unawkward way to meet them! Fortunately, it's easier to begin than it seems…
We're just about to rerelease our killer day game course "Meet Girls Everywhere" (or MGE), with expert day game coach Hector Castillo. MGE's an awesome training course you're sure to love if you're at all interested in meeting girls by day.
Today I figured I'd talk a little about first starting day game, because it's one of the common hurdles guys new to day game face: "How do I begin doing day game?"
Going to parties or nightlife is one thing. You'll have anxiety around approaching there, but pound back a few brewskis or get your wingman to cheer you on or pull you into one of his sets and before you know it you're talking to girls.
Day game is different. There's no social atmosphere there. Women aren't standing around waiting for an approach. Many of them are busy, many are distracted, and few are expecting to talk to someone. It can feel 'wrong' striking up a conversation with a stranger… isn't doing so intrusive? Aren't you supposed to not talk to strangers? You're supposed to go to special walled environments like bars to do that, not outside in the open air!
It's a little silly when you think about it, because for millions of years of hominid evolution, we sure didn't have rules of "you cannot talk to women outside of walled edifices serving fermented hops." For one, we didn't have walls… For another, we also did not have barrels of fermented anything, let alone ice cubes and little umbrellas to stick in them.
Getting started with day game is thus a bit like becoming an evolutionary throwback… One leaves aside the polite rules and unspoken strictures of modern society, and becomes a little bit of a caveman roaming the streets 10,000 years into the future.