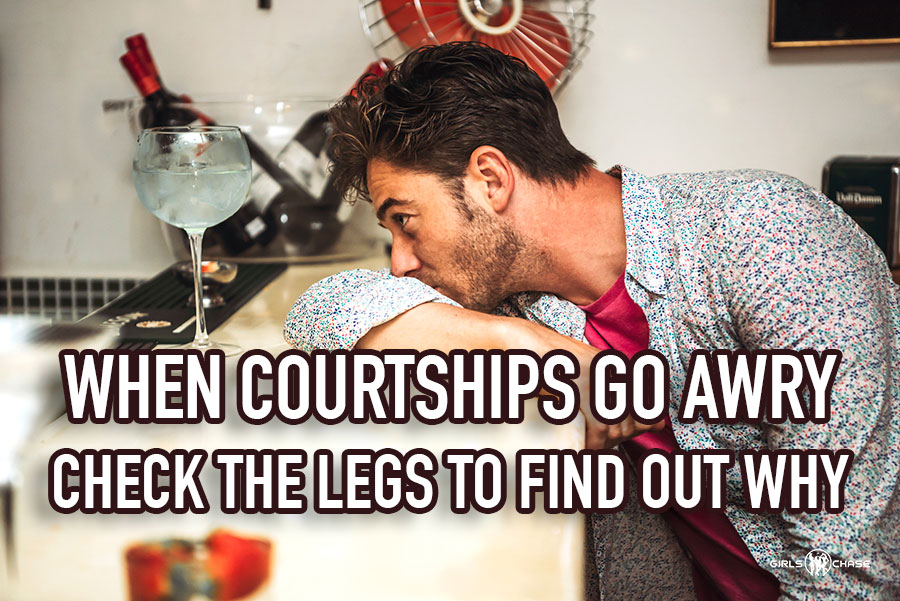 Just because you hit it off with a girl doesn't mean it'll stay good. When your interactions fall apart, use the 3-legged chair to figure out why.

You're talking to a girl, it's going great, she seems into you, all the signs are pointing to you two getting more intimate later on. She's contributing to the conversation, flirting with you, maybe even touching you here and there. Then all of a sudden, seemingly out of nowhere, her mood changes; she goes from quite hot for you – or even very hot – to stone cold for what seems like absolutely no reason. Ever been in that situation? I think we all have.
When you're starting out in seduction, this'll happen a lot (mainly because you failed to do something obvious), but as you become more experienced with women, even if you consider yourself a pretty skilled seducer, you'll find that this still happens every now and then.
Things were going great, and now they just aren't. What's worse is that you'll think you did everything correctly, and it won't seem to you like there were any obvious mistakes in your process. In fact, you might have even had the exact same interaction with a different girl a couple weeks ago and the two of you ended up going back to your place for a nightcap. It just doesn't make any sense.
Maybe you just write it off completely. "Can't win them all" as the saying goes, and then you forget about that weird interaction with that weird chick who suddenly went um… weird.
You forget about it completely – until it happens again.
Now, what if I told you there are actual, identifiable reasons why the seduction suddenly took a sour turn?
What if I told you there are ways for you to spot these curveballs coming from a mile away and prevent them from happening, or that there are even micro calibrations you can make to get the interaction back on the right track?
I'm willing to bet your first response would be: "Okay, could you share this information, please?"
Well, I'm glad you asked. Because that's what we're going to cover in this article.