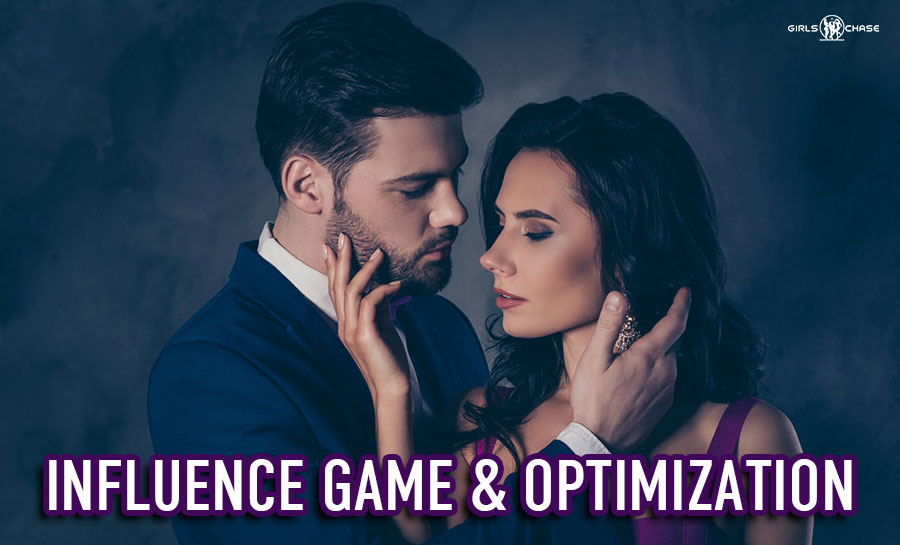 Now that we've covered Volume and Zen Game, let's discuss how learning Influence techniques and optimization can turn you into a seduction savant.
Welcome back, students of the game.
In this series, we've been looking at the journey of learning pickup from the ground up. We've looked at:
Steps you can take to become more attractive

Different ways to screen for receptive girls you want to meet

Naturally attractive personas you can adopt to transform your results with women
As we've explored the schools of seduction, one recurring topic is the pragmatic implications of dating advice from each game class. We've also looked closely at polarization and maximization and the effects each have on your style and how women react to you.
Whether you're searching for the perfect girlfriend, looking to build an impressive and varied roster of casual lovers, or reinventing yourself as Don Juan to carpe diem your way into scads of beautiful women, this series shows how relentless pragmatism can help you climb the ladder toward an improved sex life and amazing results with women.
Today, we'll look at the Influence game class and start examining more advanced, cutting-edge applications of this mindset. I'll break these down into simple, straightforward ideas that anyone can understand and use. These skills will help you ascend beyond plateaus and sticking points, all the way up to a penthouse of dating success, packed with sexy girls of your choosing. Experienced readers and ambitious students of the game may find today's insights especially advantageous for gaining awareness of the criteria used by the best seducers to define progress and dating success.
We'll also discuss specific tips (with a little help from Pete and Matthew) on how to optimize your girl-getting process according to specific parameters of mastery. Regardless of your current level of experience when it comes to picking up girls, by the end of this article, you will notice a deeper sense of familiarity with the process of making progress.
You might be content staying in one of the other two game classes, or you don't feel quite ready to subscribe to the Influence game class just yet. The discussion topics today will be broad and multifaceted. You can easily cherry-pick a couple of useful techniques, innovative ideas, or insights into female psychology to bring more positive experiences as you meet and seduce women.
It's essential for seducers who are subscribed to the Volume or Zen game class to learn and internalize the concepts of these classes. To succeed as a controller, you'll need solid fundamentals and a decent amount of experience with cold approach. Rushing through game classes often leads to much bigger learning curves with other schools of seduction. But you might be a seducer who understands the game class you've subscribed to but wish to solve nagging sticking points. You want to start sleeping with women more often or take the quality of their lovers to the next level. It's crucial to realize when you've reached your ceiling as a screener or natural. So if you are at a plateau, it might be time to move forward.
Don't worry if you're still getting the hang of Zen or Volume game. You'll easily become proficient by learning alongside our protagonists, Matthew and Pete, and applying the concepts discussed in this series regarding previous schools of seduction. This article serves as an inspiring sneak peek at what's possible when you inject your dating lifestyle with a double dose of relentless pragmatism.