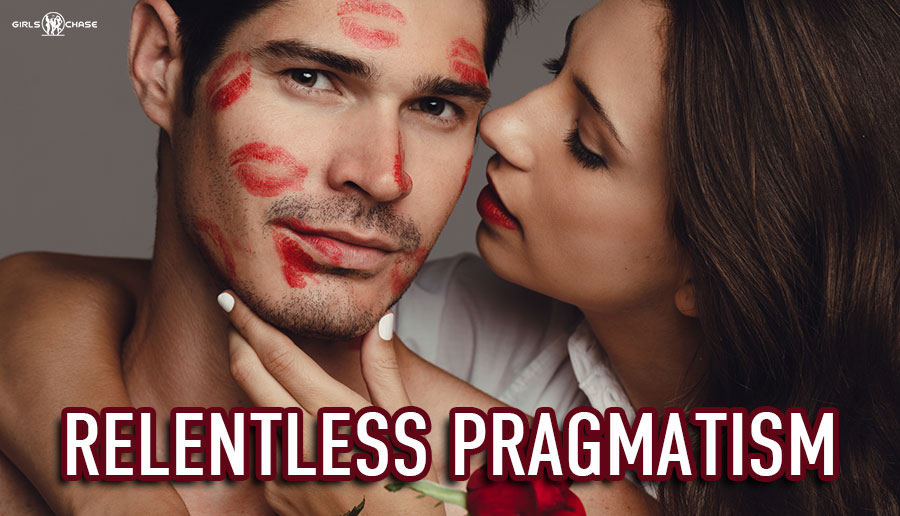 Attraction has many factors, so choosing what to focus on isn't easy. This series will help you forge a path to reaching your goals with women, whatever they may be.
It's no stretch to guess that you started reading Girls Chase articles regularly for a reason. Maybe a specific question piqued your curiosity if you're a newcomer who stumbled on this website recently.
"How can I get better with girls?"
That's a completely natural desire. We're here to help.
Perhaps there's a cute girl you've seen at the gym or yoga class, and you've wondered what it would be like to take her home. Or you go to a nightclub Friday night, and you see a gorgeous girl dressed to the nines. On your way to work, you stop by a coffee shop and exchange a few moments of flirtatious eye contact with an attractive woman.
So you've had a number of these experiences, and you're tired of not knowing what to do. Maybe you've tried approaching women a few times and you want to stop failing. Conversely, you might already be on the path of improving your dating life but want to get better results. Again, these are natural desires.
It's a fact that every time a man sees a woman who inspires quick, passionate thoughts and feelings, the desires he feels in these moments are just as natural.
As you take in how she looks, you realize she's exactly the kind of girl you'd like to get intimate with, or get her to be your girlfriend.
The standard dating advice we always hear from mainstream media often doesn't make sense – whether it's a basic understanding of how women think, female psychology, or the type of men girls feel drawn to. If she's lucky enough to meet such a man, she'll spend time and energy chasing him, positioning herself close by so he sees her, etc. Or after an enthusiastic response to his opener, she'll question him to find out more.
And as the interaction progresses, she starts to hope that he'll ask her out or make a move so they can get intimate. She has pressing desires and inclinations, after all. Plus, we live in a society where it's normal for girls to seek out experiences with men like these. The value of a man who can sweep her off her feet is sky-high.