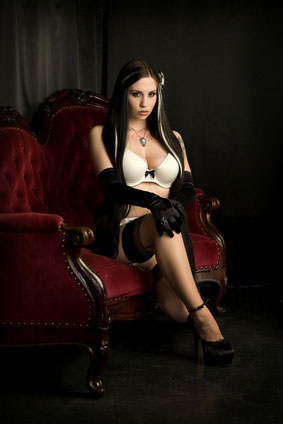 I couldn't believe it when she told me…
She was 25 years old and had a banging hot body… one that I was just about to peal out of her sexy, tight jeans. She had a belly button piercing and fake boobs… yet here she was lying next to me, telling me she was a virgin.
Just when you think nothing's going to surprise you anymore… well, meeting women during the day truly is Forrest's proverbial box of chocolates.
But, at least that explained why it had taken me a while to get together with her.
Most women will sleep with a guy the first night, so long as he sets the right frame as a sexual man and creates a sexy vibe… but if she's never been with a guy before, it may take her a bit longer to get truly comfortable.
In one of my most recent articles, on the girl who says she has a boyfriend and why it doesn't matter, I wrote about nymphomaniacs, strippers and party girls… and how much fun they can be. Today, I'll talk a bit about the opposite end of the spectrum… and I'll let you in on some of the secrets of hooking up with girls who are far less wild and far less experienced.
That can be a very interesting experience in its own right… in fact, one good friend of mine and fellow dating coach specializes in virgins… he gets a kick out of being the first man in a girl's life and teaching her the ins and outs of one of the best things life has to offer.
But why would a virgin go with a professional seducer, out of all people?