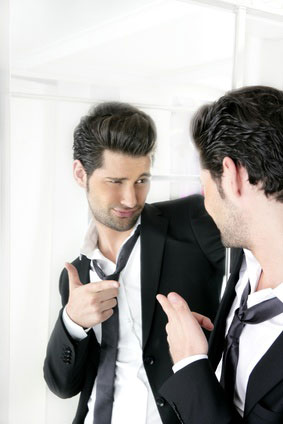 The vast majority of people in the world operate under the belief that they are good enough. Since birth we've been fed ideas that we are perfect just the way we are. Doesn't matter if you're skinny, fat, awkward, or have a bad temper; it's just your personality, and you can't just change that. After all, we're all unique – all 9 billion of us – which leads to the conclusion that there is at least one person who will love us unconditionally: our soul mate.
But, if I've found you here, reading these words, it implies that you understand that love – real, passionate, sex-driven love – is not the same variety of unconditional love that you receive from your mother. There's something different about it.
Women aren't going to want to sleep with you because they see you as their soul mate, they are going to want to sleep with you because you are attractive. It's because you lead them decisively towards the bedroom, not because you are her one and only special someone; not because you were destined to be together.
However, understand this as you may, there is a chance that this knowledge has fooled you into being something that you are not. Those ideas that we're consistently fed that we are good enough are hard to let go of, and in the face of action we often would rather make up lies to make us feel as though we are that attractive man who can lead decisively.
Which, in the end, is just another way of saying you are perfect the way you are.
You bought into the idea without even meaning to.
In order to relinquish control of the little white lies that you tell yourself, you must actively wrestle control of your ego. Yes, your ego, because after all these years of messages that you are fine the way you are, you must understand that something in you has to change before you are to obtain the results you seek.