Somewhat less polished article than usual today... my computer's in the shop, so I'm having to put things together on a rather dated machine instead of my usual one.
A reader wrote in to give me a tongue lashing for being insecure, brainwashing men, and leading people astray - away from loving themselves, their soul mates, and God. Here's what he had to say: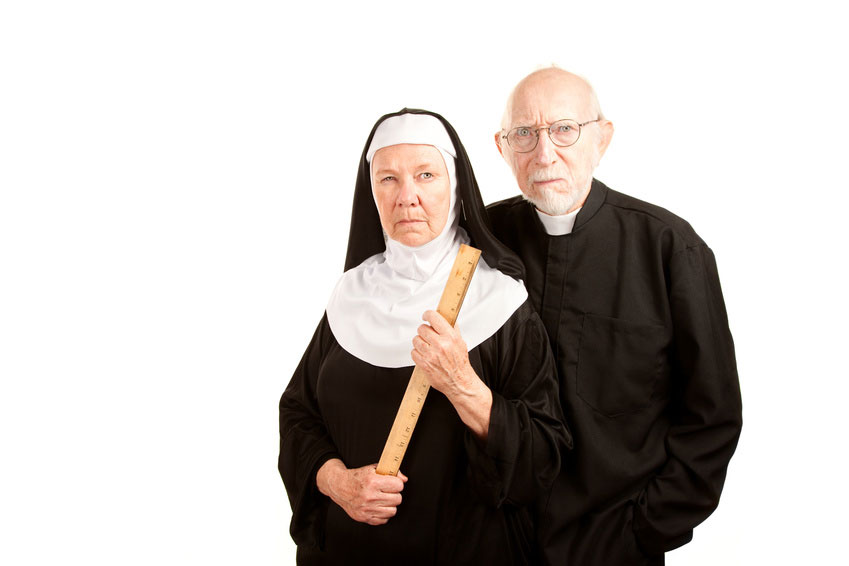 "

Hey Chase,

So I used to be on this site until I realized a few things. Firstly, you're a very insecure man who is brainwashing men into learning a 'skill' which they should not be learning. I believe there is a God-given person for anyone, and regardless of whether or not you think that is 'feel good nonsense' is up to you. A girl left you and because of that you felt like you needed to change. Ever think that maybe she just wasn't right for you? Ever think that you could find a girl who likes you for who you are, but you just got to be patient? Ever think that it's okay to be yourself and to want to be efficient and get things done fast only if you want to? Your website is based on complex logic-based ideological nonsense that appeals to vulnerable young and old men who have typically been through hard times with women and are looking for a solution. Sure you can learn how to make money, get the best body, etc.; we live in a progress-based society. On the other hand, when you are trying to teach people a skill, which is not yours or anyone else's right to teach, then that's crossing the line. Deep down, you know it's wrong, and despite the fact that it works (I can vouch for that), it's morally wrong. You don't need to sleep with women for them to stick around. Most of them will stick around, and you're right about that, but really think about what's the point of doing that. If a girl is meant for YOU then she will like YOU for the nerdy, efficient, intelligent, socially awkward person that you naturally are. SIMPLE. Chase, please give your head a shake, bro. I know what you're saying is true and works, I know if you get the girl to pay it works, I know chase frames work, etc. Please just take a moment and think 'Why would I want a girl who doesn't like me for who I am?' Don't fight your core self, try to change your voice, and who you are. Do it if you want, but the girl you end up with will like you for you. Marriage may not be a big deal to you, but it is a God-given way for 2 people who love each other to demonstrate that; you're just taking a completely logic-based approach, which is one that society tries to conform us into due to its progress-based nature, but if you know what's good for you, you'll take a moment and seriously rethink what you are doing, and get your insecurities sorted out, because you have some serious work to do my friend :).

All the best,
Former member

"
I have a pretty good idea who this individual is, because he routinely comes on here leaving similar comments. If it's the person I think, he's a guy who was very religious, then decided he was going to learn how to be good with girls, then, before he could actually get any experience with women, decided that being good with girls was morally reprehensible and that he should go back to being very religious again. I've nothing against religious people personally, but flip-flopping is just annoying.
If there's a God, He's probably pretty annoyed with it too. God and I are both annoyed.
I'd take the time to respond point-by-point here - except I've already done that, in this article from two years ago: "Just Be Yourself: The Worst Dating Advice Known to Man." If you're curious about my response to the line of reasoning espoused in the above comment, just read that article - I wrote it specifically so I wouldn't have to keep repeating myself every time somebody decides to challenge why anyone needs to bother with self-improvement, dating advice, treating yourself as your own greatest project and investment, etc.
And the morality issue - "You know it's wrong to teach men about women!" - has been previously addressed here: "Is Seduction Wrong?"
(also worth adding, for clarity's sake - I started improving myself with women when I had almost zero prior success with women and was alone and friendless, not because a girl "had left me," although this does seem to be a common origin story for men in the dating advice niche; and I score 35% on OkCupid's "How Insecure Are You, Really... Test," which you can draw your own conclusions about)
Anyway, what I'm actually primarily interested in discussing here is the emotional reaction - why do people get upset and feel like they need to go on a crusade to silence you when they know you don't think as they do?
Why is it about other people's ideas that make them so... frightening? I mean, they're just ideas... right?