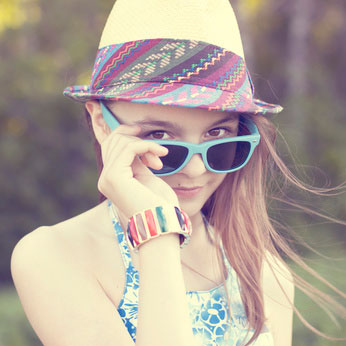 When I first moved to California, I set up a number of dates in advance (thanks, online dating!) so that I'd be able to hit the ground running when I got there.
My first date I set up for one week after I'd arrived (I wanted a little time to unpack and make my place presentable first... plus, after a 5-day cross-country drive, I really just wanted to settle in for a few days and see some friends in town before I dialed up on girls).
When that first date showed up one week later, I was floored – she'd looked good in her pictures, but in person she was absolutely smoking hot. I fell instantly in love. But she never quite reciprocated those emotions to me, and when we ended up back at my apartment at the end of the date and I tried to kiss her, she rejected this, told me she was uncomfortable, and left.
My second date was the next night. For this date, I drove about 30 minutes north of town and met her near where she lived. She met me wearing a white, modest wedding-style dress (unbeknownst to me, she'd apparently just gotten married – when I saw it, I thought, "Is that a wedding dress? Nah... there's no way," but apparently, it was), sipping a plastic cup of champagne. She was very cute, with a quite attractive face and waist-length hair, but I wasn't super impressed at the time. We slept together a few hours later, and I was pretty happy then, because not only did she have a pretty face and great hair, but her body was absolutely killer. I hadn't really realized it when I saw her in her modest (wedding) dress.
The girl from the first date I saw a few more times over the years, and only years later did I realize that face-wise, she wasn't really that cute. And body-wise, well, she was thin by American standards, but not so by international ones, and her breasts were non-existent.
She just dressed and acted sexy. Bright colors, big sunglasses that left more of her face to the imagination, alternately suggestive and aloof behavior, like what we talked about in "Elegance, Sexiness, and Average, Normal People."

Yet, she'd been the one I was excited about, while the one who was the whole package I'd merely thought "meh" at the time about.
And I see so many guys doing this all the time, getting caught up on the wrong girls, and then getting bitter because of how those girls treat them.
It's kind of a clown show that we all fall victim to.