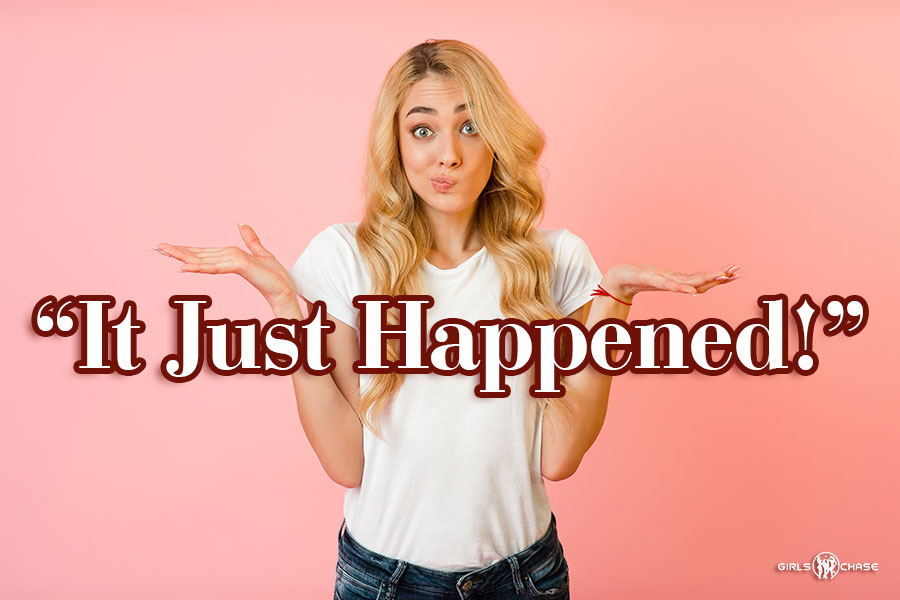 Women often claim dates and hookups "just happen!" to them. But do they? And if you're a man, is there a way to tap into things "just happening" yourself?
We have a member on the forum named Beam who recently committed to an exclusive, monogamous relationship. He has a girl he really liked, but he was also at a breakthrough moment in his game. True to the trend I identified in my article on guys taking girlfriends just as they're hitting game breakthroughs, his girlfriend sensed it and pushed hard for exclusivity, and Beam, figuring she's a great girl, granted her request.
Anyway, we chatted a bit about how he could best maintain his woman skills despite being monogamous. He tried telling his girlfriend he would still approach (whoops), but as you might expect she shot that down fast.
What I said was "you'll be able to flirt in natural settings, but if you try to push yourself to approach, your motivation for that will wane, and you'll probably feel conflicted about it, too."
He replied that that was already the case, and he felt conflicted already doing street approaches... but that flirting naturally with cashiers and checkout clerks or chatting up cute girls at a bar he was out to with buddies felt fine.
He volunteered that maybe because day game was what he was best at, that was why he felt conflicted, since those were the approaches most likely to lead to indiscretions.
That's not the reason though, I said -- it's because a day game approach is a conscious, deliberate one... whereas a flirtation with a cashier or a girl you chatted with while at a bar you were at anyway with friends is not; that, rather, is simply something that just happened.