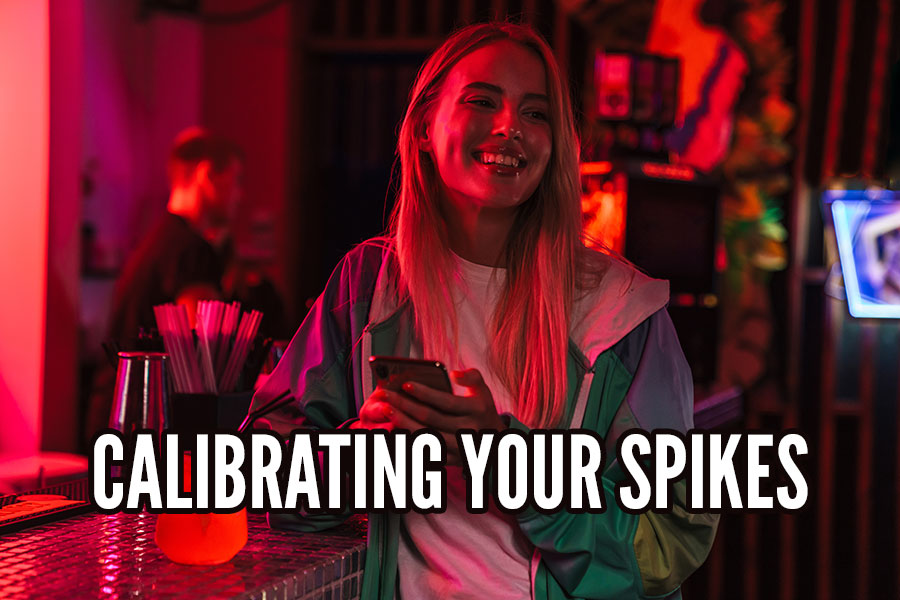 When you spike a woman's emotions or arousal, you have to get it right. So let's talk ways to do that: you can meter the spike, stall it, persist with it, and more.
Hey guys. Last week I discussed calibration—knowing how and when to spike her emotions. If you haven't checked out that post already, do it.
In that post, we learned about the pitfalls of blindly stimulating her without a particular goal in mind. Emotional stimulation provides a quick boost of compliance. However, it does not last long and quickly fades once it peaks.
If you spike her emotions for the sake of spiking her emotions, you will not gain much. But if you spike her emotions to get a boost in compliance so you can hook her in, move her around, or set a frame, you will not come out empty-handed. You will move the interaction forward and progress.
But what about arousal? Well, arousal is riskier because it can generate compliance while triggering resistance. You may find yourself dealing with anti-slut defense, and she blocks your advances, or female state control when she gets cold after peaking, and the arousal fades. However, arousal is potent. It is an insanely strong form of compliance. But it is not always warranted, nor is it always possible to publicly arouse a girl right away.
How to calibrate and when to arouse is today's subject. We will discuss how to calibrate emotional stimulation to the girl you are interacting with, focusing on arousal.