21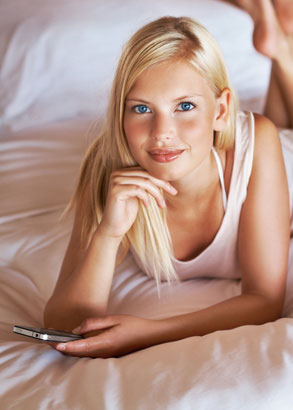 In "What to Text Girls", I gave you a quick and concise overview over ALL my best strategies and techniques for when it comes time to call and text girls. You could read that article and nothing else, and it would be the 20% that give you 80% of your results.
However, there are a couple more things you can do here and there that will up your chances… and that's what I want to talk about today.
These are the more advanced techniques and advanced mentalities behind texting in more challenging situations - e.g., when you have a girl who's being a bit more difficult to get than usual... and you need to pull out the BIG guns (textually speaking).
Anyway, no grand introductions today - just pure tactics and techniques. Let's get right into it.
About the Author: Ricardus Domino

Ricardus was one of the most prolific and respected coaches in the men's dating advice industry. He's dated some of the planet's most beautiful women, ranging from a Miss World contestant, to a model for Coca-Cola, to one of "Brazil's Next Top Models." His specialty is daytime street stops. He is most remembered for his "Are you single?" opening line. Ricardus is currently retired from the dating advice industry.