You're with a group of three girls you've just met at a nightclub, and you've really hit it off with one of the girls, this girl Ava. She's cute, perky, and a whole lot of fun.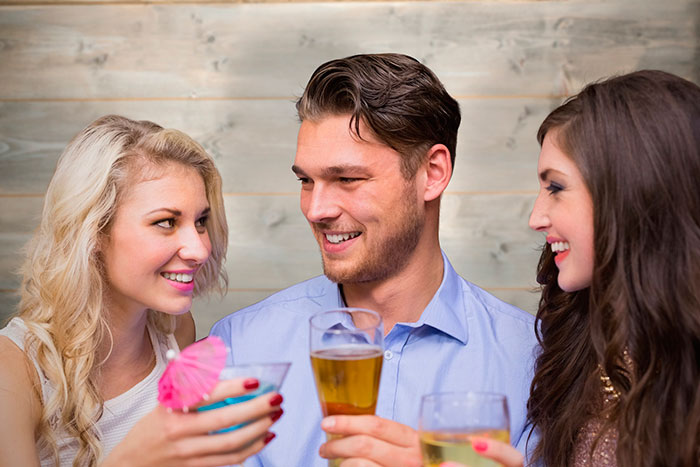 Suddenly, you're yanked out of an engrossed conversation with Ava by a fracas nearby; one of the other girls in the group, Miria, is shouting at one of the nightclub's bouncers.
First the other friend jumps in.
Then your girl, Ava, jumps in too.
You hang on the sidelines, unsure what to do.
You could feel it'd been going pretty well with Ava, and you thought you stood a pretty solid chance to pull her home tonight.
The argument between the girls and the bouncer end, with the bouncer telling Ava and the other friend that they need to keep Miria on a leash or he's going to boot them out.
Ava and the two girls debate among each other, emotionally fraught. Finally, Ava turns back to you and says, "Sorry, I think we're just going to leave."
"It's okay, I understand," you say calmly. You aren't sure exactly how to react, but you decide to play it cool and do your best to look unfazed. "Let's trade cells so we can connect later on."
"I'm really not in trading-numbers mood right now," she says, "Sorry. I just want to go home."
Then, she turns away, and her and her two friends take off.
Them's the shakes, right?
Could it have gone any differently?
It could have – had you paced her reality, instead of freezing in the headlights.