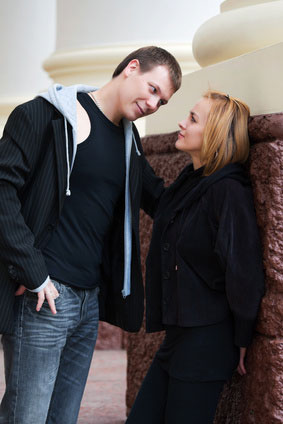 Note from Chase: Colt first got in touch with me almost two months ago to tell me he'd gotten a great deal out of reading the blog and the book here and asked if he might contribute something. My response to this was, "Let's see what you've got, kid!" So he sent along the following article. Here it is, with but a few edits, Colt's first post as a "Student of the Game." Below, please let us know if you've enjoyed hearing from a newer guy who's doing well yet still working out a few of the kinks in his approach toward women and if you'd like to see more from Colt in the future.

---
When I first started actively approaching women, I had a million voices in my head telling me that I couldn't succeed with women, that I shouldn't succeed. How could a regular guy like me be able to charm women like Casanova? If every other man in the world had, at best, mediocre success with girls, why would I do any better? I didn't want to step out of the norm... I didn't even know how.
Deep down, every man, I believe, wants to be unique. Every man wants to show women why they should choose him and nobody else. But believing that you can succeed can be a hard roadblock; taking the first step isn't always easy. If you've had difficulty with taking the first step, chances are that's why you are on this site. And if that's the case, this post is for you.