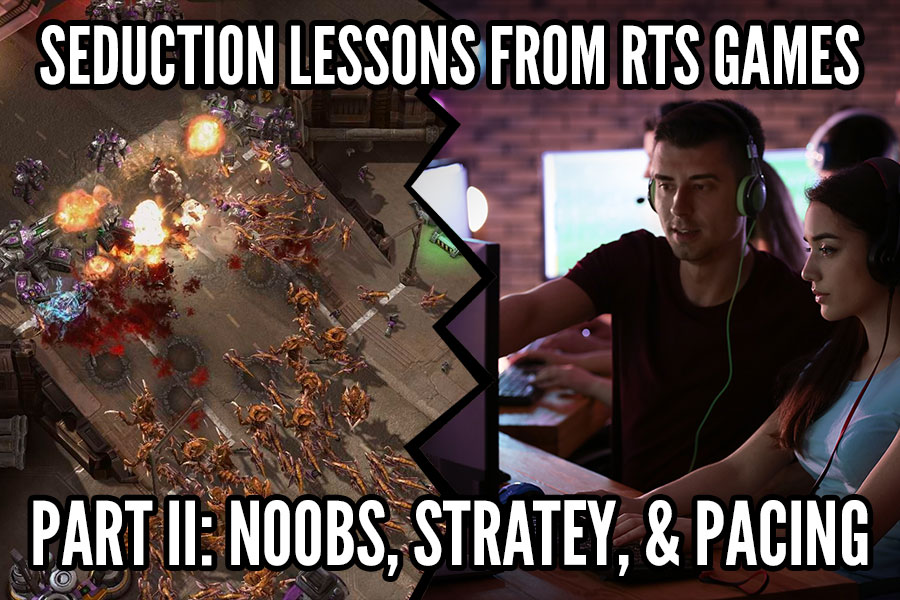 It's easy to get a big head because you beat an RTS noob or picked up a DTF girl. Yet a truly good seducer (like a good RTS player) relies on strategy, counters, and skillful pacing.
Hey guys. Welcome back!
Last week my post described how playing RTS games inspired me and taught me lessons over time. Today I'm going to take you through the second and final part of this series.
This series might seem odd to some readers. Isn't the idea of writing about Real-Time Strategy video games on Girls Chase borderline geeky? Sure.
However, we are talking about strategy games, and to me, pickup and seduction is a strategy game of sorts. As I mentioned last week, it also comes down to execution (the distinction between micro and macro from the gaming world).
Today I'll continue to discuss what I've learned from playing RTS games and how they apply to seduction. Due to the pandemic, I've started playing again (what else is there to do?), and the more I play, the more I see how my overall mindset has been influenced by my time playing online.
Last week I broke down the overall ideas behind RTS games and how they apply to seduction, and today I will get deeper into the subject and show how strategic thinking from RTS can help you become a better seducer.