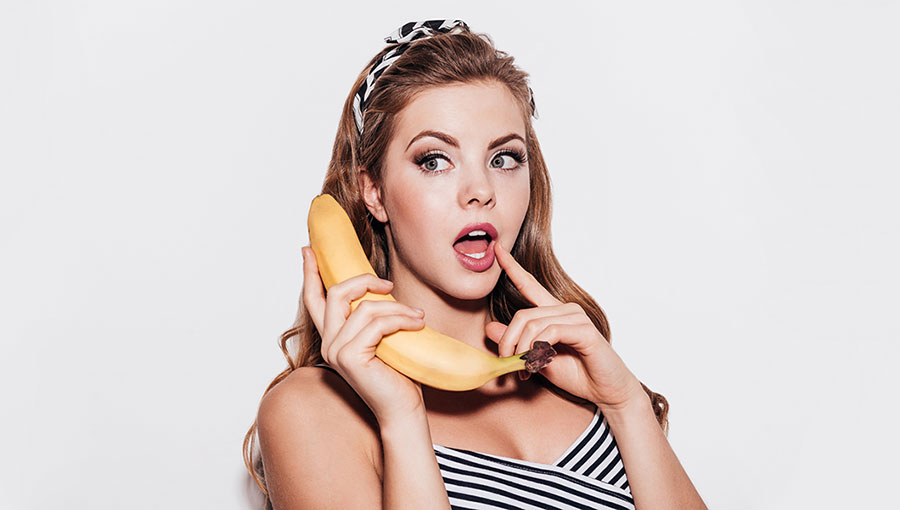 So you want to teach her how to give you an epic blow job. But where do you start? With the 18 techniques in this article.

You would think that after having over a hundred cocks in her mouth, she'd be better at this. Her enthusiasm is on point – she's devouring my dick like a starving third world lady who's only remaining sustenance is my semen. But her technique? Severely lacking.
I give her a few tips as she has her snack.
"More spit."
"I want to hear you moan more."
"You can go deeper."
Then, I stop her. "Baby, has anyone actually taught you to suck dick?"
She laughs and tells me no.
"Seriously? You admitted to sleeping with over a hundred guys, and NO ONE has taught you?"
"No," she laughs. "They all told me I was really good!"
"Well, they were probably all too happy to get their dicks sucked and didn't want to risk rocking the boat."
She smiles. "Okay, tell me what to do."
It isn't long before she's gurgling, choking, and pumping my cock like a pornstar. In the midst of her grand performance, I ask her how she's enjoying herself.
"This is so much more fun!" she says to me. "It's getting me wet as hell." Then she goes back to work.