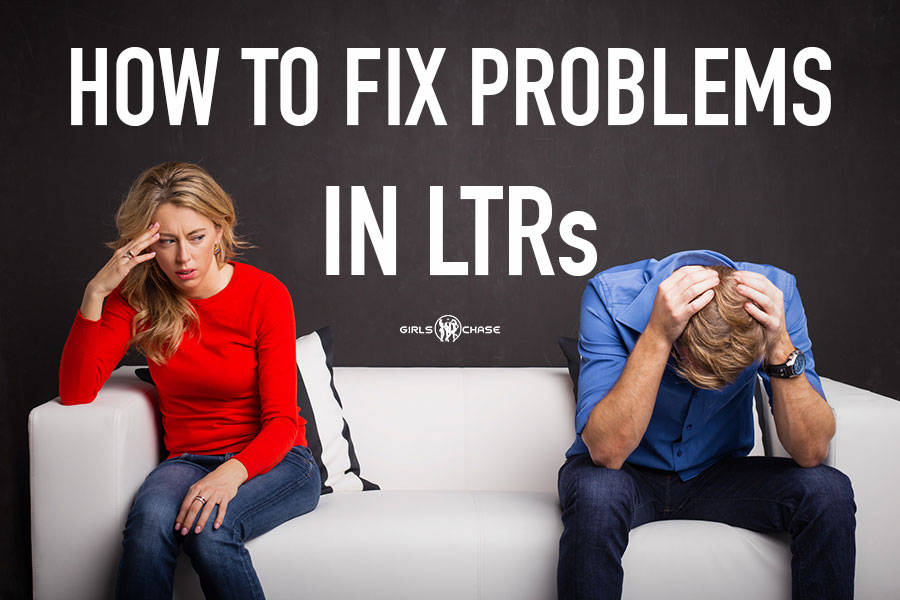 A mature relationship (older than a few years) often requires a more cooperative approach to behavior problem solving than younger relationships do.

On my article on how to erase your jealousy, a reader comments:
"Chase,

I've noticed that in this article and in others, you appear to be open to breaking up with a girl fairly hastily (at least compared to most people) in favor of a higher mission and/or replacing her if things aren't going well.

This totally makes sense to me in the context of shorter relationships. But what about longer ones? What if I've been dating someone for 5+ years and an undesirable behavior comes up. I feel as though just being ready to end it in favor of a higher purpose would be a bit more difficult and perhaps even unreasonable (i.e. given that I've spent so much time on it, it would be worth it to put a little more effort into making it work than just a few short talks, and if those don't work, an ultimatum). Have you had experience in this situation before? What was it like?"
It's a good question.
First, I should clarify (in case it isn't already clear) that I am not from the hardcore "if she does anything you even slightly dislike, NEXT her immediately!" camp. These things aren't always clear when you communicate them over text on the Internet.
In my case, when there's a problem in a relationship, I make it very clear to a woman what she needs to change. If I like her and want to continue the relationship, and the bad behavior is not too egregious, I will work with her over time to change the behavior. We'll talk about that in this article (changing behavior over a bit of time).

If on the other hand the behavior is simply deal breaker behavior, then yes, as soon as I see it, she'll be headed toward the door. But that sort of behavior always manifests itself in the first few weeks or, at most, month. This assumes you run your early relationships as I suggest, and keep things to just the two of you without involving other people, and are somewhat tough to be with at first (so you get to see her true colors). If you're accommodating and you let her lead things then yes, you'll have no idea who she is until six months in or maybe after your first kid. Then you've got problems.

Assuming you handle the early relationship well though, and screen well, you will end up in long-term relationships with some pretty amazing women who fit you pretty well.
Yet, sooner or later, people change. She gets stressed out, and her stress causes her to become disrespectful or insulting toward you. Her diet goes to hell and she packs on some extra weight, or she bears you a few children and the weight is slow to come off after the latest kid. She gets extra busy at work and has less and less time for you. Her best friend becomes single again and wants her to go out a lot like they did when they were both single, and she's begun to go with it.
You're years into the relationship. You might live together, be married, and/or have children. Regardless, you're hugely invested in her at this point and have made all sorts of changes and adjustments to your life to accommodate the relationship (i.e., you probably don't party with your pals as much, travel so much to exotic locales on guys' vacations, or hang out all weekend at the sports bar anymore, I'm guessing).
Now she's suddenly not behaving well. But you don't want to just ditch her and walk. So what do you do?