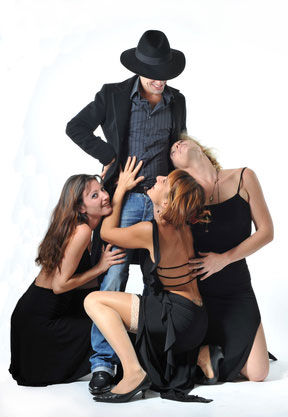 James Bond.
Somehow he always seems to end up in bed with ALL the beautiful women he meets… no matter if they're his side kicks or if they work for the bad guys.
Amazing!
I remember a time when I didn't know how to date multiple women and didn't think this kind of life would ever be possible for ME… but I still enjoyed living vicariously through Connery, Brosnan and Moore.
If you're a red-blooded male, you can probably relate – there are certainly worse situations to find yourself in than hooking up with a wide variety of gorgeous women!
Maybe this is the reason why you're reading this blog, and it's your dream to live this kind of lifestyle… or maybe you just want to sow your wild oats for a while before settling down with the right girl.
Either way, I'm here to tell you that it is more than Hollywood fiction and very possible.
That doesn't mean it's as easy as it looks on the big screen though, there are a couple of hurdles you need to take – and this article will walk you through them.