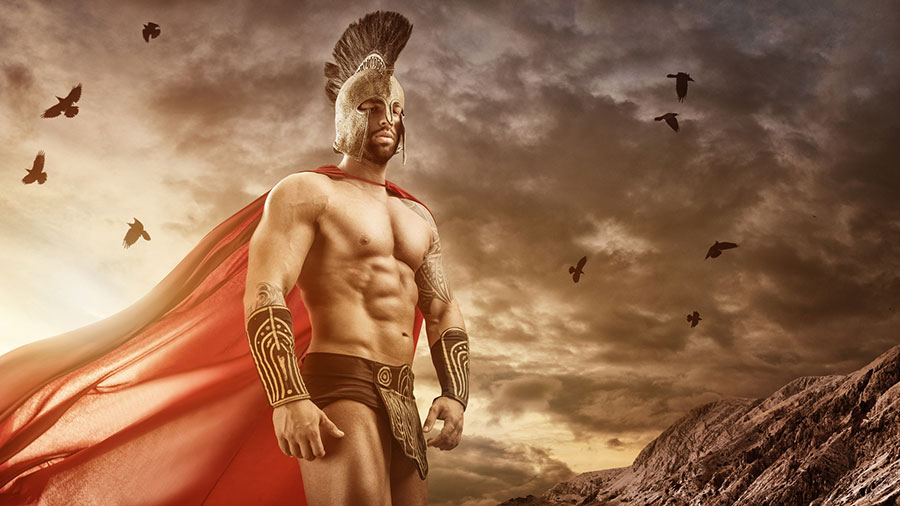 Being centered offers one of the biggest leaps forward with dating, self, and life. There's no easy way to it – it comes from enduring pain and trial.

The protagonist walks toward the camera, face emotionless, calm. Then suddenly an explosion erupts behind him. Does he flinch away from it. Does surprise touch his face. No. He stays calm as the world is blown to bits – and he's seemingly untouched from it all as he nonchalantly walks toward the camera.
You have probably seen countless versions of this scene in quite a few movies, and it has probably sent goose bumps creeping up your arms as a side effect. What is it about this scene that puts us in such a state of awe?
Why is something like this so inspiring – and duplicated so many times over? Many of us would like to not just see this as a protagonist on the screen, but a hopeful reflection of ourselves. We want to be the guy who cannot be affected by the world no matter how chaotic it is. We want what we see on the television to be the reflection we see in the mirror. We want to be grounded just like that figure so often portrayed.
The concept of being grounded has always been the hardest for me to explain, let alone teach. It is one of those things I cannot show on a boot camp or fix over the course of days or even weeks. It is something you have to choose to do in your heart. Because, as cheesy as it sounds, only once you decide you are going to do what it takes to deepen this part of you, only then can you achieve it.
Firstly, what is being grounded – what makes a centered warrior? Think of waves crashing on rocks. Are the rocks strong and resolute, or are they weak and brittle? Do they stand for ages, or do they quickly become dislodged or shattered like obsidian? Or maybe it is a tree in a storm, standing tall and unbroken, maybe bending under the torrent of wind or outright being broken in half. The idea is that no matter what is thrown at you, you are always at ease, completely in control of your emotions.
When you talk to a stranger, this is one of the first things they may notice about your character, either consciously or subconsciously – not by what you do, but by what you don't do. It is as simple as displaying a warm tone despite receiving anything but. A steady gaze. Lack of fidgeting. Being grounded is being unaffected when the surroundings get testy. When a guy is drunkenly belligerent and tries to push your buttons, do you let him? When a girl calls you ugly, do you care?