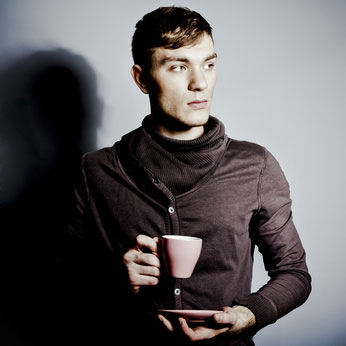 We've had a handful of commenters write in recently to ask about how to be vulnerable, as well as how to more fully embody Byronic traits, like those mentioned in the articles on answering "Do you have a girlfriend?" and on being a challenge to women. How do you, as a man, be vulnerable, in a way that is both appealing yet not overly sappy or saccharine?

One of these comments from a reader reads as such:
"

I have several girls interested in me primarily because of my flaws, and they have told me to my face that I am imperfectly perfect. I am interested in this Byronic concept. Do you try to adapt byronic traits? And can you do a post on them?

"
The flawed, vulnerable, Byronic romantic hero - he lines the pages of romance novels, and dots the dreams of women's hearts. But who is he, and how do you become this imperfect man that women so love to fantasize about?
The truth is, we are all of us imperfect, and that gives us an edge. The problem is, most men spend too much time either trying to cover up their flaws entirely, or indulge in them so much that they refuse to improve.
Like always, I will advise you to take the middle path, that lies at neither extreme, but the crossroads of both. Let's have a look at how you can do that.