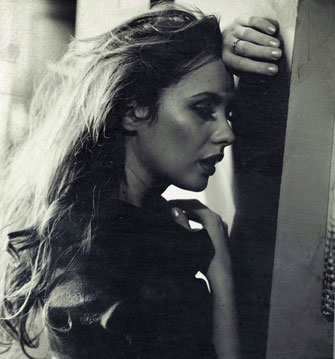 Apologies if you haven't seen me on here much recently. I'm working on a few new things that should help you take your game to the next level; the first one due out is a book on relationships that I'm really thrilled with the development on. I'm aiming for it to be as complete a book on relationships as How to Make Girls Chase is for pick up, and I have some truly outside-the-box thinking in it that I've developed through my own personal relationships and through advising a number of friends and clients on their own, and that I haven't seen or heard anywhere else.
Anyway, I wanted to take a break from all the big project stuff and stop by here with a few of the things I've been working on lately. Today's blog post is a monster, at over 5,000 words, on something called "ego depletion." As you get better with some of the more advanced techniques from this blog and from the programs available here, you're going to start experiencing more and more of this, as one of the downsides to efficient and effective pick up.
If you're familiar with a sales tactic called "hard selling," you know that, even when people know what this is, it still works a lot of the time. You also know from this site that the hard sell can be a useful seduction technique - but that it's not without its drawbacks. And the chief among those drawbacks is ego depletion, and the after-the-fact effect it can lead to: buyer's remorse.
Buyer's remorse is, of course, when you make some headway with a girl - she gives you her phone number, kisses you, fools around with you, or sleeps with you - and then she disappears, never to be seen again, or (sometimes) suddenly acts coldly toward you in social situations. Coldness can also be caused by auto-rejection, but there's one important difference:
Buyer's remorse is what you get when a girl feels like you made her go too far, whereas
Auto-rejection is what you get when a girl feels like you didn't take her far enough.
Mildly confused? Great. Confusion's the stage that immediately precedes learning something that will prove, hopefully, rather useful.
So let's talk willpower, decisions, buyer's remorse, auto-rejection, and ego depletion - and let's discuss how you can avoid shooting yourself in the foot when it comes to forming a relationship with a girl you really like.