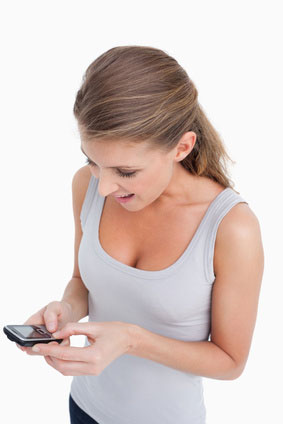 There's a lot of information out there that proposes to teach you how to text a girl, but the great majority of it falls flat. Guys post transcripts that don't measure up; or, tout as effective those conversational styles that produce more reactions than results. Thus, you go searching for texting tips but end up with nothing all that useable.
If you've read the advice on texting women you'll find on this site, you know it's both a lot simpler than what you'll find elsewhere... and a lot more focused on generating results for your dating life. We're a lot less concerned with making women like you than we are with making women actually get together with you.
Hence, these tips for texting and this selection from my eBook How to Make Girls Chase: Every Tactic and Technique You Need to Get the Girl(s) of Your Dreams, focused on reviewing the most important things you'll need to know to be truly effective in your text conversations with women.